Caregiver recruitment has been one of the most pressing problems for the home care industry for a long time. As a veteran caregiver training provider, CareAcademy has been monitoring this and witnessed it first-hand with each of our customers. The pandemic didn't make this challenge any easier to tackle, but we're here to help guide you in the right direction!
There are over 450,000 home care agencies across the United States. Beyond that, there are many companies-–inside and outside of healthcare— all fighting for the same pool of talent.
There are approximately 4.5 million paid care workers (from 2020), meaning you have to do what it takes to recruit and retain the best of the best.
So, what's the trick? Unfortunately, there is no silver bullet, but there are tips and tricks that can help you separate yourself from the pack.
1. Advertise Your Training and Continued Education Opportunities
Training has consistently been a top issue for caregiver recruitment and retention programs. If you have a program that caregivers love and enjoy, make sure to highlight that at every opportunity you have. 
Whether that looks like leadership lessons or career ladder opportunities, don't skip over these in your recruitment efforts. 
Boast about your training and continuing education efforts in:
Phone screens/interviews
New client assessments and supervisory visits 
Employee newsletters
Social media
Renee Gonzalez, who oversees in-home care services across nine counties for Area Agency on Aging of Northwest Arkansas, doubled her training enrollment just by advertising online training in her job postings.
"When we started marketing that our training is online, we've seen more applications come through than we have in a long time. In January alone, we had 12 people enroll in the training. That's twice as many that we had last year in the same time frame," she said.
Whether you use CareAcademy, or a different training platform, the most important part of the process is sharing this information with all parties involved. 
In a 2021 Education Pathways study, we found that 75% of caregivers surveyed said their employers hadn't discussed ongoing education or training opportunities. Talking about your training time in orientation won't stick when caregivers are 3-5 months into their employment. Be vocal about what you're doing. It has to be an ongoing piece of your communication. 
2. Advertise Your Caregiver Referral Program
A caregiver referral program is an incentive for caregivers to refer their family members and friends to work with your agency. We've heard time and time again that one size does not fit all.
We suggest you audit your caregivers to learn about what incentives they want before rolling out a program like this. For example, if you have a caregiver that prefers PTO over monetary benefits, PTO would be a better reward.
Once you document and establish this process in your business, make sure that you publicize it.
Talk about this in orientation
Put it in your job descriptions
Send out text blasts with this information too
Lastly, never stop talking about it. Get the conversation started today!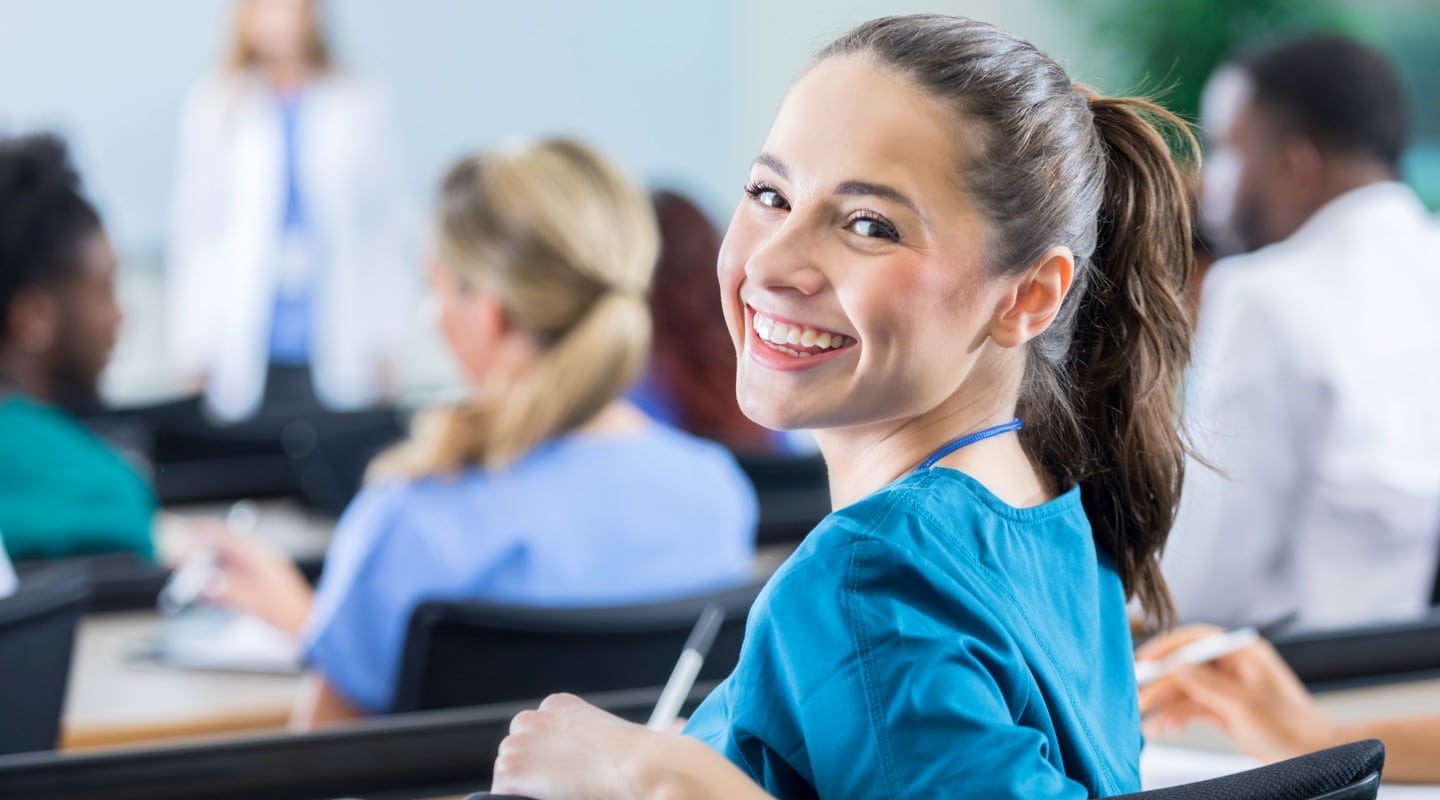 3. Incorporate a Caregiver Mentorship Program
Your caregivers need reassurance that they're in good hands. You're probably no stranger to a caregiver saying something like "I was just thrown in."
This problem can be solved with the implementation of a caregiver mentorship program.
Some of the benefits of a caregiver mentorship program in terms of recruitment include:
Caregivers can envision a career path and future with your agency
It shows initiative, appreciation, and value of the hard work and contributions that caregivers bring to the table
Help your caregivers pass the 90-day mark, which is a key indicator of your employee retention
Treat caregiver mentorship and lead caregiver programs as a way to bridge the gap between your office and your caregivers. Curtail your recruitment and retention woes with a fresh perspective on how things are going. Newer and veteran caregivers more than likely feel comfortable discussing their problems and concerns with a peer over their direct supervisor.
Use this as an opportunity to gather feedback on your training, education, and recruitment/retention practices. More importantly, you can act on this information to improve your home care agency's day-to-day operations.
4. Clearly Lay Out Opportunities for Growth and Advancement
Stemming off of the caregiver mentorship program, make sure that you have multiple career tracks for your caregivers.
Offer sustainable wages that allow for caregivers to remain caregivers for a career if that's what they choose. But for those who want to grow, give them opportunities to grow with your agency.
Here are some advancement options:
Caregiver to Marketing Coordinator: Got any caregivers with a knack for writing good care notes? They might be great at writing emails to networking partners and growing your contact list.
Caregiver to Scheduler: Got any caregivers with good people skills and the ability to problem-solve?
Caregiver to Office Assistant: Got any caregivers pursuing a business degree? Foster and nurture their growth with your agency.
The possibilities are endless when you think about things in this way. How can you support your caregivers' interests inside and outside of work? Think about what they're good at, what they can work on, and how you can build them into a better employee.
5. Polish Up Your Salary and Benefit Offerings
Like previous tips we've shared in this post, be sure to advertise what your agency offers and the benefits.
What you offer extends far beyond salary and benefits. That can look like:
What separates you from your home care agency competitors
What separates you from other owners
What separates your office from other offices within a franchise
As a business owner, your business is unique, and you need to share what makes you different consistently and deliberately. You don't shortchange yourself when it comes to selling your services. No need to do that when it comes to what you have to offer as an employer, either.
Be sure to highlight:
Paid Time Off (PTO)
Tuition Reimbursement
Performance Bonuses
Training Completion Bonuses
Health Insurance/Supplemental Medical Insurance
Employee Assistance Programs (EAPs)
Daily Pay programs
Your Training Provider
Uniform Stipends
And all of the other benefits you are willing to offer
Caregivers are the backbone of your agency, and they need to understand everything about what you offer. Recruitment is critical, and with a solid slate of benefits and great employee experience, you have the tools to find and attract quality caregivers.
By Jennifer Lagemann for CareAcademy