Where Innovation Meets Functionality
Your All-in-One Home Care Software Solution
From customizable features to cutting-edge functionalities, each aspect of AxisCare's home care software has been designed with you and your agency in mind. Explore how AxisCare's solution can empower you to scale.
The Tools You Need to Increase Caregiver Retention
Discover Some of Our Top-Performing Features to Help Boost
Caregiver Retention
Caregiver Satisfaction Survey
Efficient and Accurate Scheduling
Scheduling is at the heart of your agency's growth and success. AxisCare's caregiver scheduling software uses intuitive and intelligent algorithms to make scheduling quicker and with fewer errors. Drag and drop functionality makes schedule changes effortless and caregivers love how easy our mobile app makes clock in/out and visit documentation.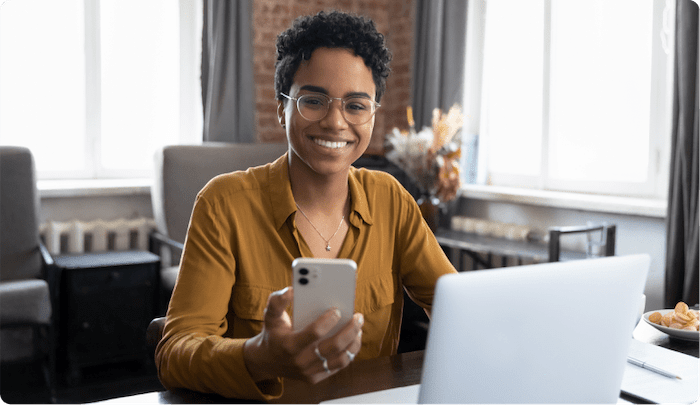 Fostering Caregiver and Client Relationships
Intelligent algorithms identify the best caregiver for the shift based on skills, availability, overtime, schedule history, and even preferences such as pet allergies.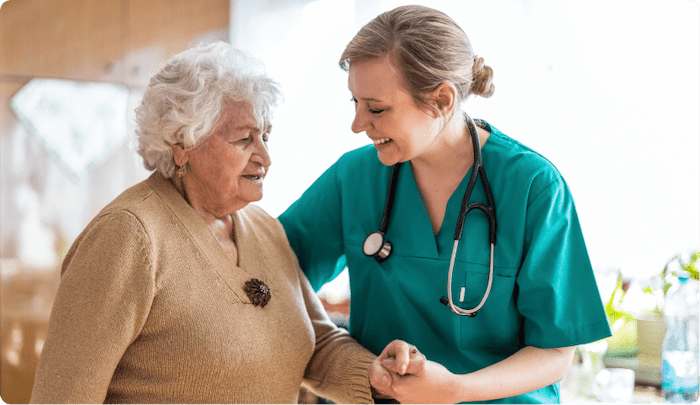 Caregiver Satisfaction Survey
Increased Caregiver Job Satisfaction
Aid in your retention efforts by delivering specific and custom questions to your caregivers via push notifications in the AxisCare Mobile App, giving you a real-time look into your staff's job satisfaction.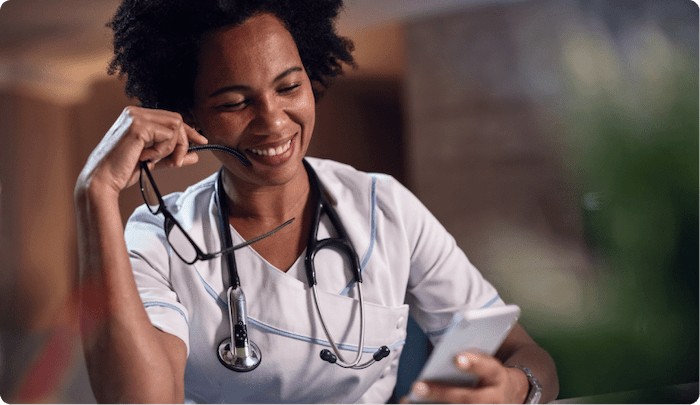 A More Efficient and Compliant Care Process
When using the AxisCare mobile app, caregivers are equipped with all the necessary information needed to perform a smooth client visit, including visit location & GPS, important client notes, ADLs, care plans, and more, while remaining compliant with state EVV regulations.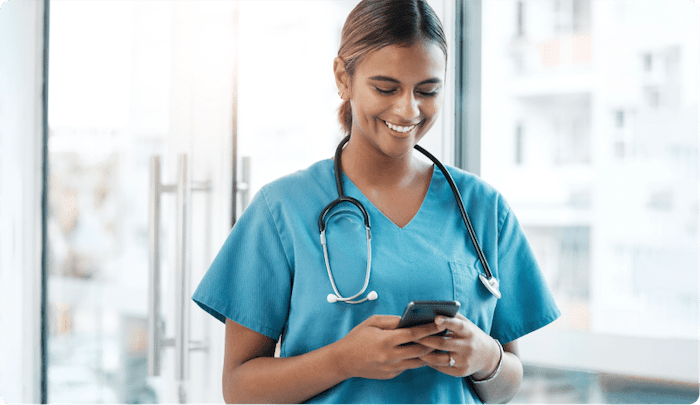 Gain Control of Your Operations
and Optimize Workflows
Discover Some of Our Top-Performing Features to Enhance
Your Operations
Effortless Payment Processing

EVV Compliance Made Simple
AxisCare's home care software has been voted for its Ease of Use four years in a row by users. Day-to-day tasks are made easier and more efficient, requiring fewer clicks for your caregivers and office staff.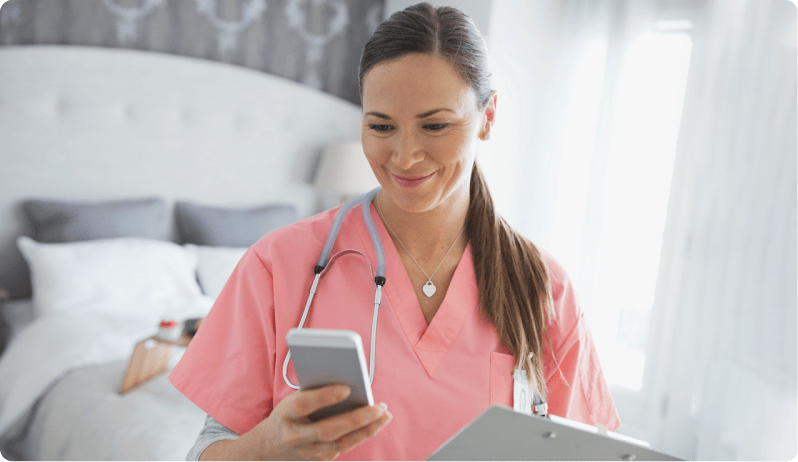 Effortless Payment Processing
Bill your clients, schedule, and process payments without leaving your AxisCare site using our home care software. AxisCare Bill & Collect is the industry's quickest way to streamline the acceptance and management of payments for home care agencies. 


Reduced Fees
Payment Security
Real-Time Reporting
Easy Reconciliation
Next Day Funding
24/7 Customer Support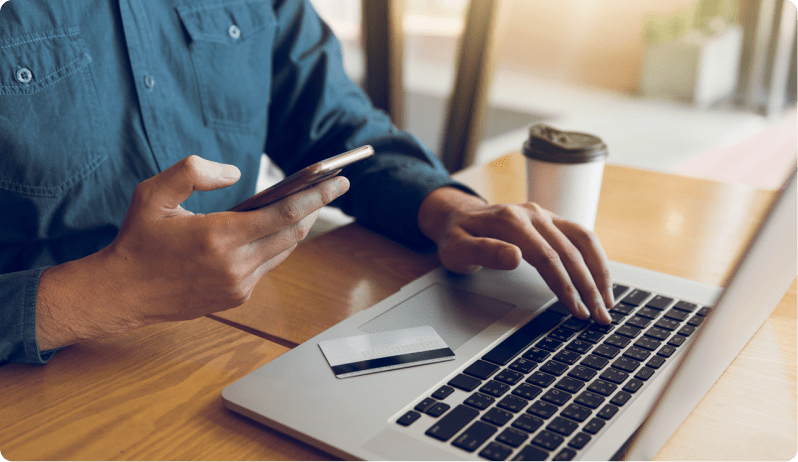 Gone are the days of paperwork and filing.
AxisCare's Custom Forms
allows you to go digital by easily building customized intake forms, assessments, or care plans with auto-populating fields from your client's profile. Your documents are kept secure and organized while saving you countless hours of documentation.
AxisCare Home Care Software is the most flexible and robust home health billing and payroll platform in the industry, allowing you to create custom rates and rules for each unique billing/payroll situation. Easily bill third-party payers such as Veterans Affairs, Long Term Care Insurance, and Medicaid all within your AxisCare site.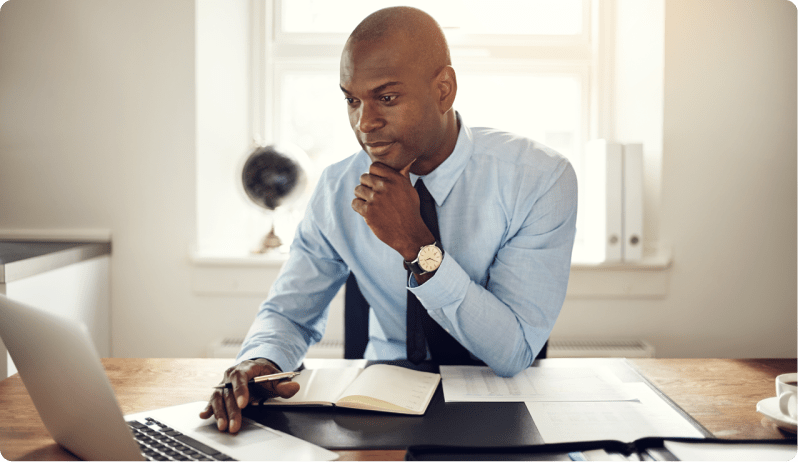 EVV Compliance Made Simple
Electronic Visit Verification + Medicaid Billing
AxisCare's GPS Mobile App allows caregivers to electronically clock in and out, automatically capturing the visit's date, time, location, services rendered, and other necessary visit information to remain compliant. AxisCare's EVV software allows you to easily send the required visit information to payers, helping you get paid faster.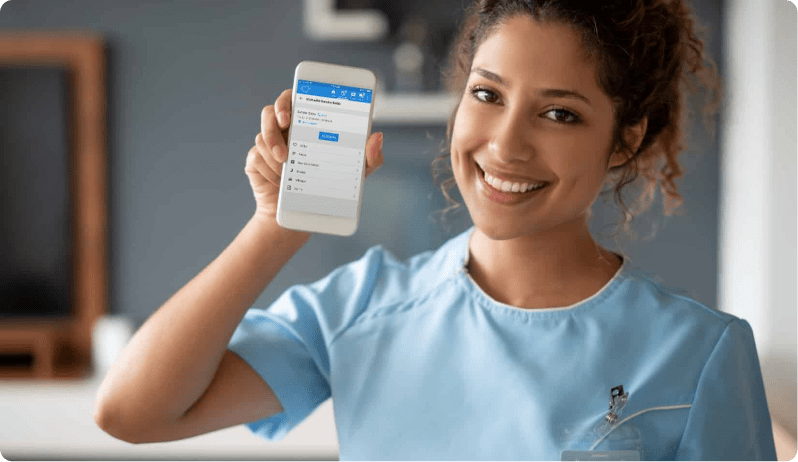 Scale Your Agency With
Home Care Software
Discover Some of Our Top-Performing Features to Fuel Your
Agency's Growth
Multi-Location Management

Onboarding + Support for Multiple Locations
Make Data-Driven Decisions with Robust Reporting
Collect, visualize, and analyze your data to gather relevant and actionable insights with AxisCare Business Intelligence, helping you make data-driven business decisions. Easily gain access to important metrics at both an organization and location-specific level such as:
Gross Revenue and Profit
Hours Billed
Active Clients
Referral Source Statistics
Converted Leads
Caregiver Turnover Ratio
Applicant to Hire Ratio
…and so much more!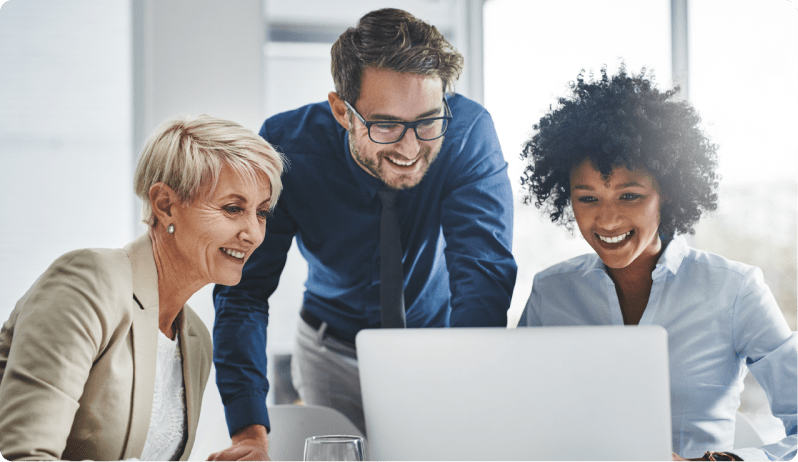 Multi-Location Management
Manage Your Business From One Secure Login
Manage multiple locations/branches within one system, streamlining your processes and giving you full visibility into each location's performance. Single sign-on capabilities allow you to log into each location's site with one secure login.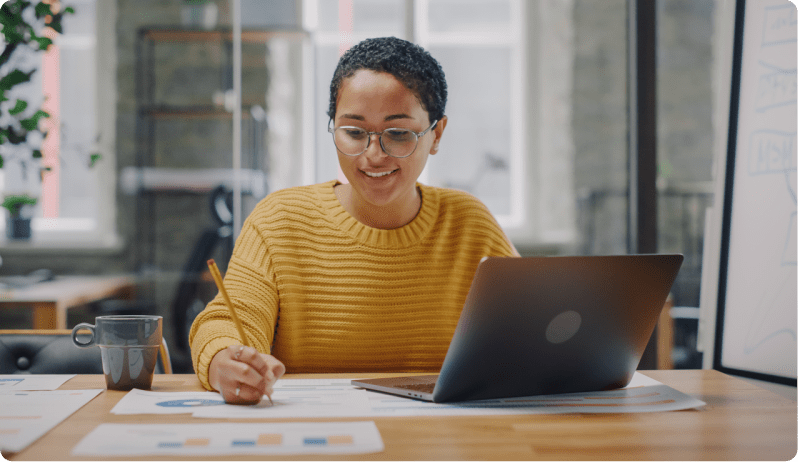 Maintain Compliance and Manage Data Securely
The security of your data is our top priority. All data is encrypted according to industry regulations, and features such as multi-factor authentication and strict password requirements give you confidence that your data is safe and secure.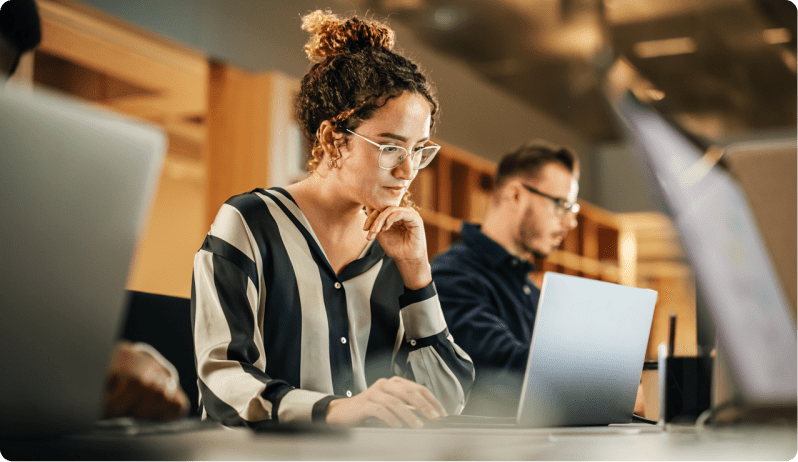 Onboarding + Support for Multiple Locations
Onboarding + Support for Multiple Locations
When choosing AxisCare to be your strategic partner, your dedicated team of onboarding specialists will work closely with you to ensure your data is migrated quickly, accurately, and securely into your customizable home care software so you can start using the system as soon as possible. With one-on-one training for you and your staff, we ensure you're comfortable before going live.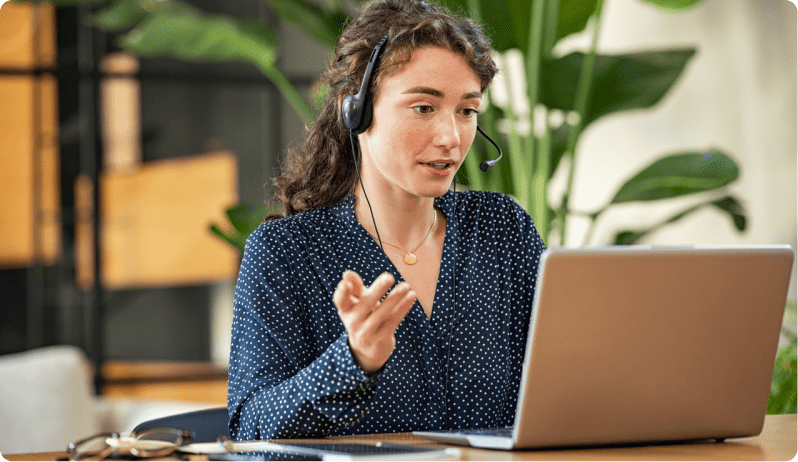 Making the Switch has Never Been Easier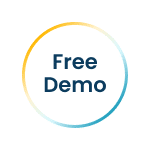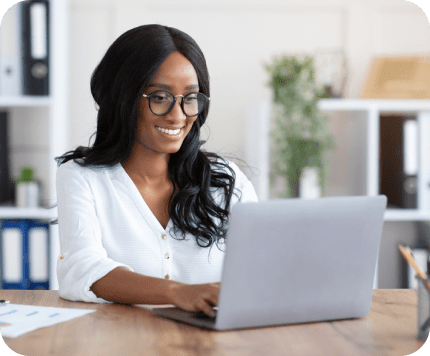 Fill Out the Demo Request Form
Ready to transform your business? It all starts here. Fill out this short request form, and one of our dedicated team members will be in touch. We understand your time is valuable, and we're committed to making this process as convenient as possible.
Get a Free Demo
Experience the power of our home care software solution firsthand. Once you've submitted your request, we'll schedule a personalized, no-obligation demo just for you. Our experts will walk you through the features and benefits that can revolutionize your business. It's a chance to see the future of your success.
Scale Your Business
After the demo, you'll be equipped with the knowledge and insights to make an informed decision. Start implementing our solution and watch your business flourish. With our support and your ambition, the sky's the limit.