In an unstable caregiving labor market, a reliable, retainable workforce may seem impossible.
Don't fret: there are significant techniques at your disposal to ensure that caregivers not only prioritize your agency over others, but remain committed to their work. 
Here are four tools to improve and maintain your caregiving workforce:
1. Make Your Home Care Brand More Appealing Than Ever
Your brand doesn't just represent what it offers clients, it also exemplifies what it can offer employees. 
Think of newer millennial companies, like Google. While their employees work hard, they are also attracted to the workplace environment and have a surplus of amenities and tons of support at their disposal
Your caregivers may not work in a traditional office, but your brand can still make a statement by becoming known for its benefits and community impact.
In order to entice current and potential caregivers, the work must be worth the effort. The perks must also remain competitive—not just to other jobs in the home care arena. 
Current job seekers, both young and old, are longing for more rewarding work. Besides better benefits, agencies can consider higher wages and invest in further training and certifications for caregiving candidates.
But, the work must also be fulfilling. Opportunely for the home care industry, caring for the disabled and elderly is a noble endeavor. 
When your brand focuses on its work as essential and meaningful in an increasingly aging society, you can expect to attract applicants that wish to make a difference.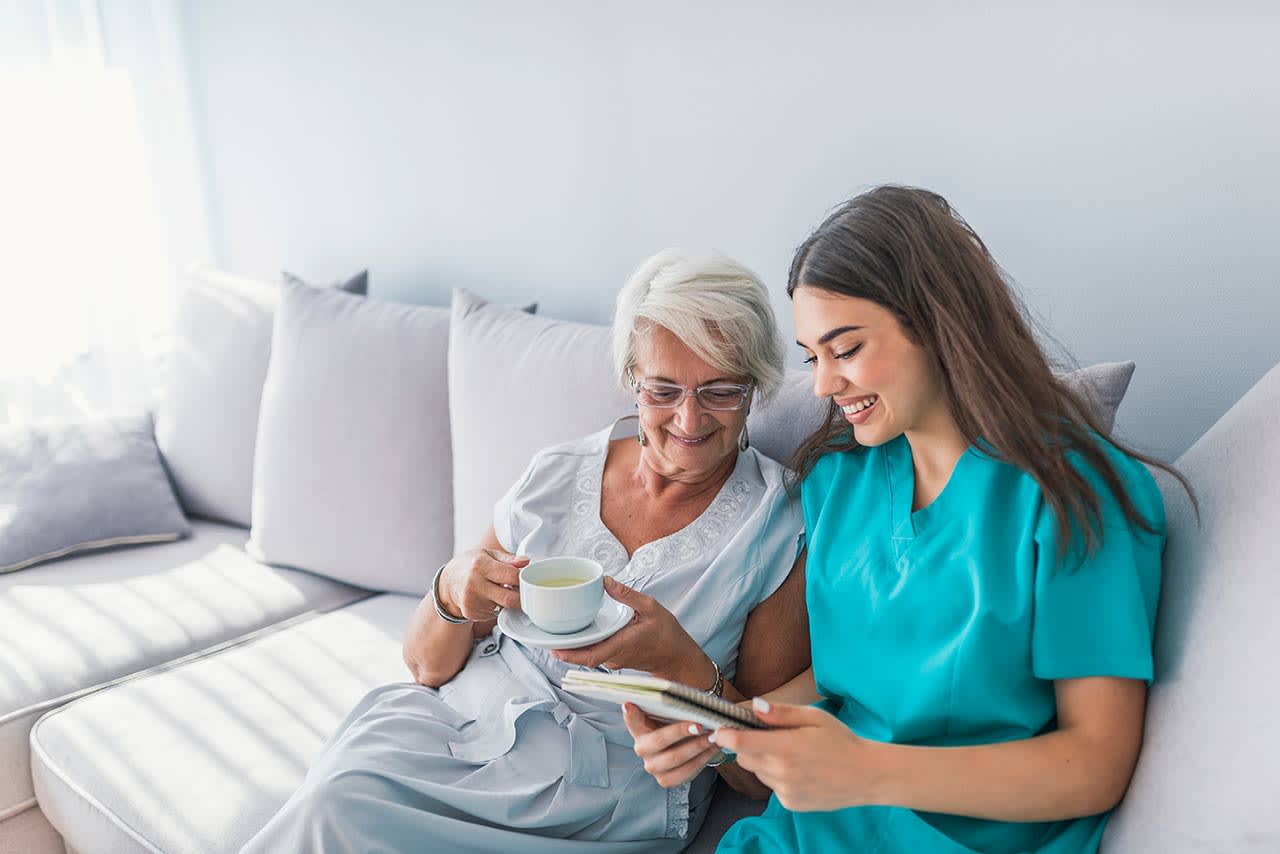 2. Refine Caregiver Advertising and Interviews
Amidst a historic caregiver shortage, advertising is becoming vital to attracting new caregivers and clients. But home care agencies don't merely need a large pool of potential caregivers—they need quality applicants. 
There are many recruitment resources at your fingertips, including social media, job fairs, and online lead sites. According to Home Care Pulse, myCNAjobs.com, Indeed.com, and craiglist.org are the most common lead sources for job postings. 
To filter initial applicants, your job descriptions should be detailed and transparent. With clear expectations, many job seekers will immediately know they are either unfit or uninterested in the nature of caregiving.  
But, job descriptions should also be appealing. Consider, again, an applicant's desire for meaningful work. Home Care Pulse suggests writing a summary like this: 
"Give some specifics to help make it more real (without giving away confidential information). 'We are looking for a compassionate caregiver who will be (sic) provide companionship and basic daily care to a 72-year-old veteran who loves jazz and recently lost his wife' is much more compelling than 'Caregiver needed to take care of elderly clients.'"
Further refining of applicants comes during the interview process. Whether you hold multiple interviews or just one, it's important to ask questions that elicit thoughtful responses and help you find the caregiver qualities you are looking for. 
This job isn't just about previous work experience, certifications, or a charming personality; it's about dedication and suitability. Questions with detailed caregiving scenarios highlighting challenging parts of the job will help give you samples of the applicant's empathy and problem-solving skills. 
3. Consider a Paid Trial Period to Thoroughly Assess Caregivers
Caregiving is often challenging, relentless work. Retaining decent caregivers means ensuring they can endure the job.
Even after the interview/vetting process, it's advisable to offer a trial period before officially offering a caregiving job. Trial periods should last long enough to give caregivers a thorough sense of the job requirements and can even be conducted with different customers. Caregivers can visit a range of clientele and help determine which patient would be the best fit.
After the trial period, you can end with a final interview. This can be used to summarize feedback from the client, the caregiver, and the agency. Together, all three parties can determine the caregiver's suitability for the job.
Caregiving is highly personalized for each patient. This requires compatible caregiver/patient personalities. An ideal combination makes work more palatable and helps caregivers remain invested in the client long term.
You may also have an excellent caregiver on your hands with difficult-to-please clients. Trial periods can help caregivers get a sense of what it's like to do the job under these circumstances.
4. Use Business Intelligence Tools to Optimize Hiring
Technology has become a cutting-edge asset to all aspects of health care. 
Business intelligence (BI), specifically, has tools to analyze data and make accurate, informed decisions, even including human resources.
When applying business intelligence to hiring, Hppy states:
"Business intelligence can analyze similar positions and identify key skills and characteristics for the role. Coupled with your internal information from the department in question, this can help you find the perfect hire."
Business intelligence can also measure a caregiver's accomplishments. Hppy indicates that BI will "not only help you analyze their performance but indicate success or a failure of the onboarding process."
This key insight offers a significant edge over other home care agencies lacking similar tools. Fortunately, BI is available as part of many home care software packages, including at AxisCare. 
Your caregivers aren't just an extension of your agency. They are your direct representatives and define your success. 
Don't hesitate to invest in the resources that make caregiver recruitment effective and efficient. You'll bank an exceptional caregiving workforce.