Your onboarding process is the gateway to ensuring new hires are set up for success from day one, but it also can be the difference between retaining employees long term and losing them to your competitors. While you may assume that much of a new employee's knowledge will be learned on the job, it's important that your onboarding process prepares new hires for their position and sets their expectations of their team and the company as a whole.

We've summarized some tips for how to make your homecare onboarding experience more efficient below so that your new employees can become instant assets to your agency.
To save your HR team and new employees time, send paperwork and onboarding materials that need to be filled out prior to the employee's start date. This will speed up the process when they are in-person and allow them to get started on more job-specific training right away. Pre-employment documents can include your new employee's personal contact information, direct deposit authorization forms, tax forms and I-9 verification, and your employee handbook.
2. Make Them Feel Welcome
You can be a standout employer by making your new hires feel welcome from the get-go. Have your team reach out to them, via LinkedIn, email, or otherwise, and say how excited they are to have them come aboard. If your agency has a social media presence, consider highlighting your new employee on your Instagram or Facebook accounts. You can even give them some company swag like a water bottle or sweatshirt with your company logo to get them all the more excited about working for your agency.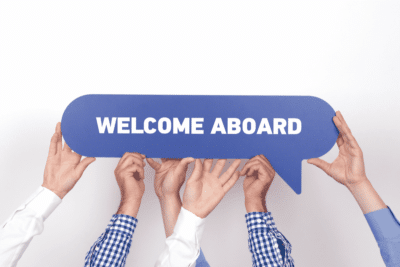 3. Create an Onboarding Checklist
When it comes to what should be included in your onboarding program, a checklist is helpful to make sure each employee receives a standardized experience. It also helps your team stay organized and ensure that everyone is on the same page. This checklist can — and should — be updated for different positions and as your company grows and inevitably changes. 
The checklist should include the components of training as well as paperwork and should be easy to follow along and hand off to your various trainers. Once the checklist is complete, consider scheduling a one-on-one meeting with your new hire to make sure they have no lingering questions on any aspects that were covered during the onboarding process.
4. Set up a 30/60/90 Day Plan
In line with your onboarding checklist is an employee 30/60/90 plan. This will outline what's expected of your new hire after one, two, and three months into their role and helps establish a cadence of open communication between your new hire and their manager. It also shows your new employee that your company is investing in them by ensuring their skills are developing at the proper pace. 
These plans should be created by the new hire's manager, but certain milestones can be left blank for your employee to fill out regarding what they hope to accomplish in their first few months of employment. This will give them ownership over their success and encourage them to learn new skills.
 5. Lay Out Company Best Practices
Any company standards or best practices should be shared during the employee's first few weeks. That way, you're getting your employee started on the right foot through tried and true methods others have learned with your agency. 
Additionally, cover team and company policies such as dress code, behavior, and patient care. Make sure your employee understands that they represent your agency, and they should do what they can to uphold the high standards of your company. 
Ask your employees for feedback on their onboarding process and find out what's working and what needs improvement. Asking for feedback is the perfect way to gauge the effectiveness of your processes and to make sure your employees know that their voices are heard. Make adjustments as needed so you can keep improving your onboarding process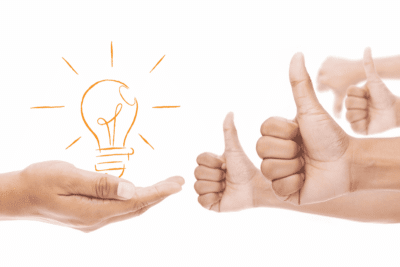 7. Use Technology to Digitize Your Onboarding Process
If your agency isn't using a digital system to track the onboarding process along with store employee information and documentation, keeping organized can become pretty overwhelming. Some hiring softwares like Hireology offer an all-in-one package specifically geared to the healthcare industry to manage your entire hiring process, from attracting applicants to onboarding your new employees. Hireology also easily integrates with your current people operations technology — including your AxisCare scheduling software — which eliminates the need for manual processes that bog down your HR team.

An efficient onboarding process can positively impact your employees long after their first weeks with your company. If you're interested in seeing how Hireology can change your entire hiring process for the better, you can request a free consultation here.