A Solution That Supports Every Role
Unlock Success at Every Level of Your Agency
Unlock success across every role with the #1-rated home care software solution. Our robust software suite is designed to empower each role, ensuring efficiency, compliance, and enhanced client care. With AxisCare, you'll experience excellence in home care management, revolutionizing the way you operate. Discover how our home care software empowers success at every level of your agency.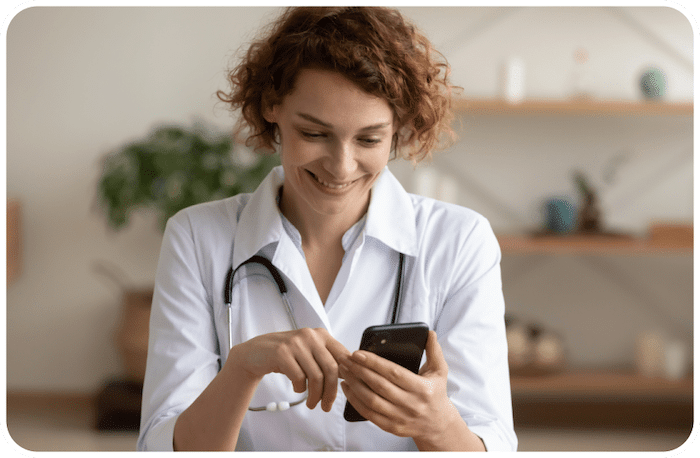 Designed Specifically for Enterprise Agencies
AxisCare's home care software solution is designed specifically for agency executives looking for a robust home care operating system that can be configured to your evolving needs and allow you to streamline operations and scale your business while keeping you and your team focused on what matters most – providing even better care.
Gain full control of operations
Make data-driven decisions with custom reporting and analytics
Stay HIPAA + EVV compliant
Keep your data secure
The AxisCare operations platform is flexible to fit your unique needs and scalable
Grow revenue
Increase operational efficiency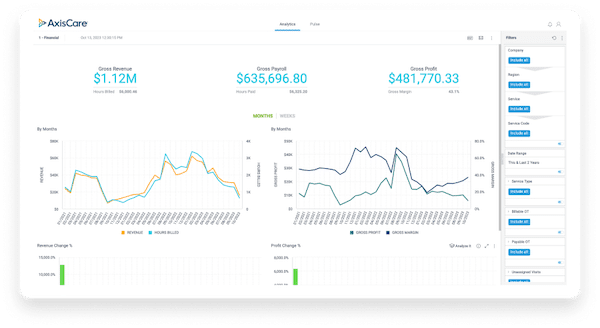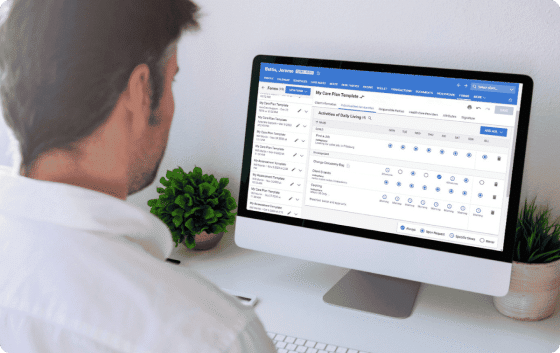 AxisCare's all-encompassing home care software solution enables you to easily recruit and retain caregivers, manage your operations, and streamline your agency's back-office and point-of-care operations within one site.
EVV + HIPAA compliance
Track and manage caregiver training, evaluations, certifications, and satisfaction
Fast track your hiring process with built-in applicant tracking, background checks, and more
Streamline communication with your on-site and office staff with AxisCare's two-way HIPAA compliant chat
Take all of your processes paperless
Schedule Faster & With Fewer Errors
With fewer clicks and a streamlined interface, you'll be able to schedule your staff efficiently and accurately with AxisCare's caregiver scheduling software allowing you to focus on other tasks and responsibilities.
Manage all visits and schedules on one page AxisCare's real-time view
Intuitively schedule by considering factors such as preferences, skills, availability, overtime, schedule history, and more. Empowering you to match your client to the perfect caregiver and visa versa.
Quickly fill open shifts by sending notifications to qualified and available caregivers
Receive real-time alerts for tardiness
Reduce no-shows with shift reminders via email, text, or notifications from the Axiscare Mobile App
Access to 12+ scheduling reports to see overtime hours, schedule changes, and more all in one place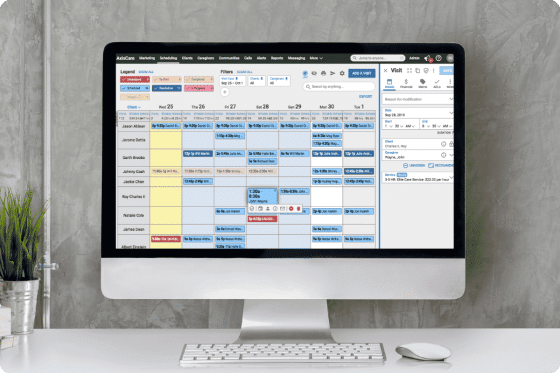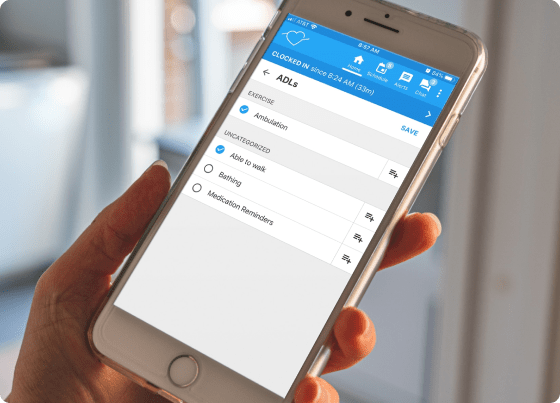 Administer Care With Confidence on Every Shift
With AxisCare's caregiver scheduling software, you can provide your caregivers the necessary tools they need to provide exceptional care with confidence. The AxisCare Mobile App gives caregivers the ability to:
Clock in and out with ease
Seamlessly documenting visit information
Scheduling upcoming visits
Chat with office personnel while remaining HIPAA compliant
The Caregiver Satisfaction Survey Feature gives staff the ability to gather live-time feedback from your caregivers, ensuring you are in tune with their job satisfaction and giving you an upper hand on your retention efforts.
From Private Pay to third-party billing, AxisCare's home health billing software ensures hassle-free billing for you and your clients.
Easily send EVV-compliant and accurate visit information directly to Medicaid, VA, LTCi, and other third-party payers
In-house invoicing of private pay clients
One-click payment processing and next-day funding for more merchants with AxisCare Bill & Collect
Remove the complexity of serving VA clients with AxisCare's Full-Service VA Billing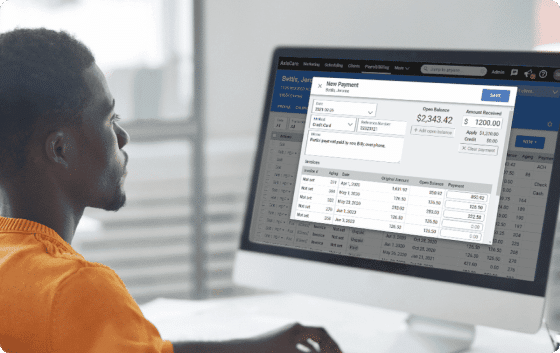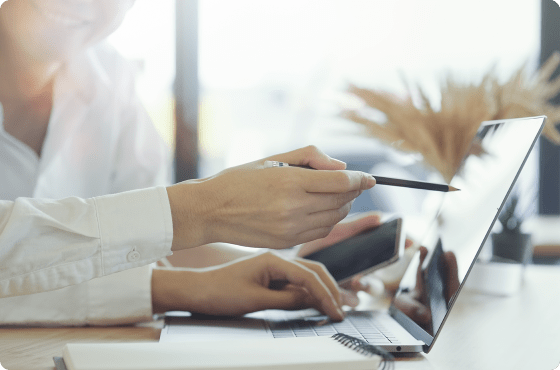 Generate New Business & Manage Your Marketing Efforts With Ease
Convert leads faster and track the success of your campaigns, giving you the power to scale and grow your client base.
Use our built-in CRM to manage contacts and convert leads faster
Easily track relationships and connections in your community to manage your marketing efforts and ROI
Perform assessments and sign company contracts within your AxisCare site
Measure the success of your marketing campaigns with in-depth custom reporting
Transparency for Your Clients & Their Loved Ones
AxisCare's Client + Family Portal allows for transparency between the caregiver, agency, and the client's family. Through the Client + Family Portal, clients can:
View their care schedule
Access and view their Care Plan
Review visit notes
View and pay invoices (set up Auto Pay, and add/edit billing information)
Contact the office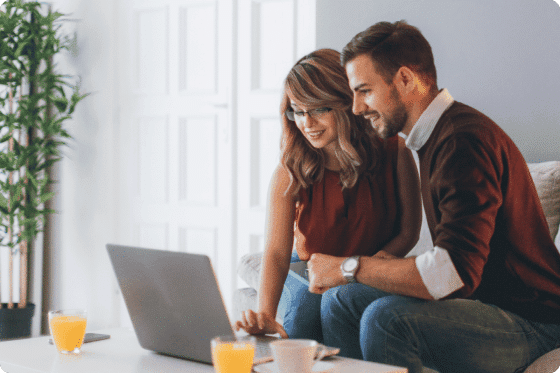 Making the Switch has Never Been Easier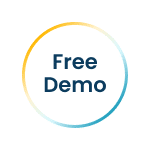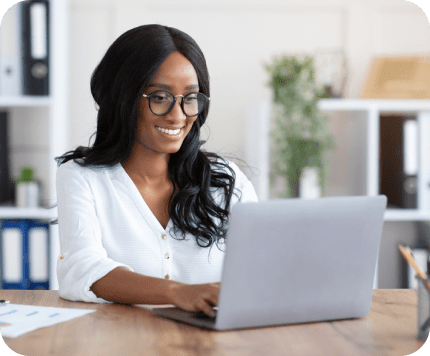 Fill Out the Demo Request Form
Ready to transform your business? It all starts here. Fill out this short request form, and one of our dedicated team members will be in touch. We understand your time is valuable, and we're committed to making this process as convenient as possible.
Get a Free Demo
Experience the power of our home care software solution firsthand. Once you've submitted your request, we'll schedule a personalized, no-obligation demo just for you. Our experts will walk you through the features and benefits that can revolutionize your business. It's a chance to see the future of your success.
Scale Your Business
After the demo, you'll be equipped with the knowledge and insights to make an informed decision. Start implementing our solution and watch your business flourish. With our support and your ambition, the sky's the limit.