Everything Caregivers Need in One Place
The AxisCare Mobile App allows caregivers to clock in/out while capturing essential visit information from the palm of their hands.
Empower your caregivers with our bilingual mobile app allowing the seamless delivery of care in both Spanish and English to meet the diverse needs of your community.
Available for iPhone and Android.

Say Goodbye to Paper Timesheets and Manual Scheduling
Empowering Caregivers on the Go
The AxisCare Mobile App ensures that every moment of care is accurately recorded and effortlessly managed, allowing caregivers to focus more on what truly matters – providing exceptional care to those who depend on them.
Peace of Mind for You and Your Caregivers
When using the AxisCare mobile app, caregivers are equipped with all necessary information needed to perform a smooth client visit, including visit location & GPS, important client notes, ADLs, care plans, and more.
Built in GPS tracking removes the guesswork and unnecessary office calls, giving your staff piece of mind that your caregivers are on-site at the appropriate time.
Built With Your Caregivers in Mind
Giving your staff the ability to efficiently document vital visit information, allowing them to spend more face-to-face time with their client.
Easy adaptation & training – caregivers are offered a self guided tour of the app upon initial login
EVV (Electronic Visit Verification) Compliant
The AxisCare mobile app captures all required visit information for EVV compliance, accurately identifying caregiver locations for clock in/out time and attendance documentation for state regulations.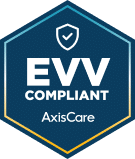 Sensitive information is encrypted and requires a secure login to view. All information within the app as well as our Two-Way Chat is HIPAA compliant.
Making the Switch has Never Been Easier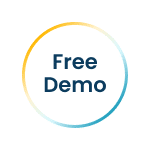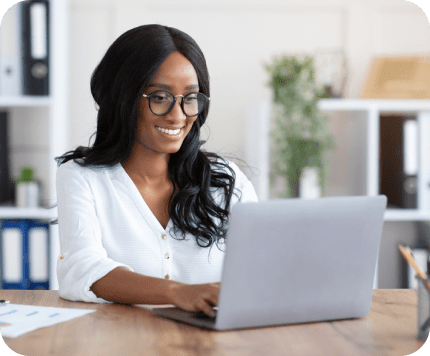 Fill Out the Demo Request Form
Ready to transform your business? It all starts here. Fill out this short request form, and one of our dedicated team members will be in touch. We understand your time is valuable, and we're committed to making this process as convenient as possible.
Get a Free Demo
Experience the power of our home care software solution firsthand. Once you've submitted your request, we'll schedule a personalized, no-obligation demo just for you. Our experts will walk you through the features and benefits that can revolutionize your business. It's a chance to see the future of your success.
Scale Your Business
After the demo, you'll be equipped with the knowledge and insights to make an informed decision. Start implementing our solution and watch your business flourish. With our support and your ambition, the sky's the limit.