Communication is vital to the success of your agency. With our two-way chat feature, communicating with internal and external staff has never been more convenient (and secure!).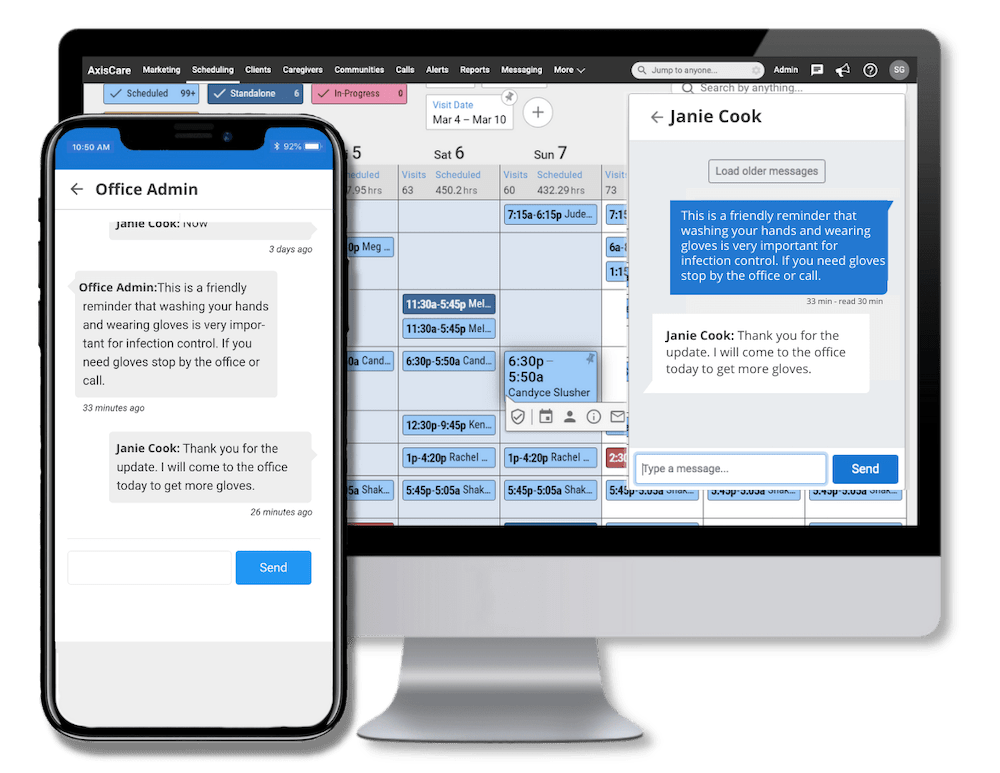 How Does AxisCare Chat Work?
Start a conversation with a caregiver or group of caregivers right from your AxisCare site.
As soon as you send the message, the caregiver will receive a notification on their mobile device letting them know that they have received a message.
The caregiver then securely logs into their mobile app to view the message where they can respond directly to the sender.
When messages are sent to a group, you may choose to have caregiver responses be sent back to you directly or to the entire team of office users.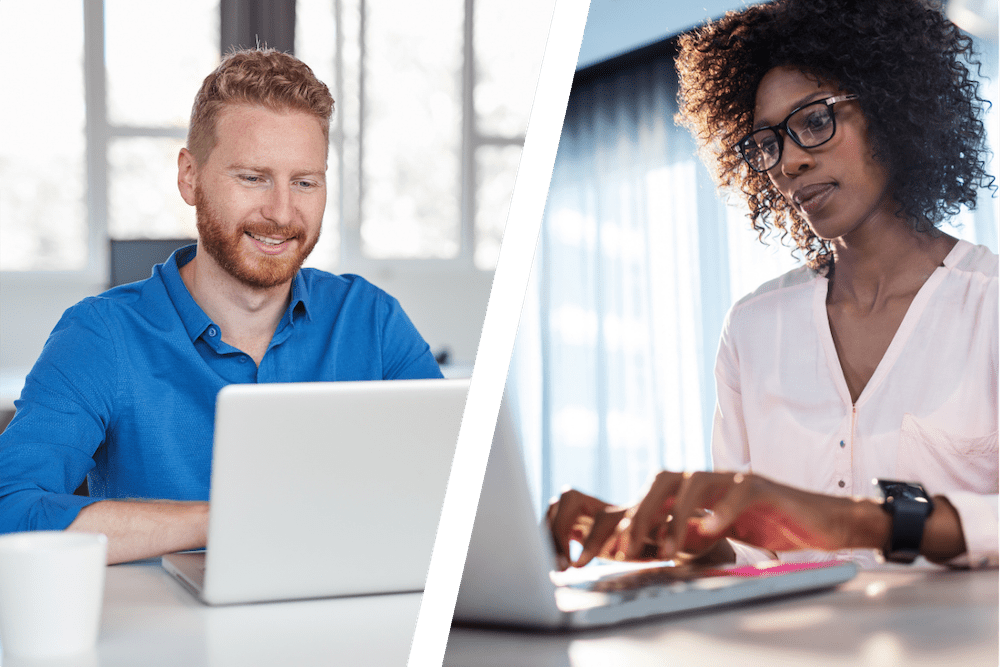 Easily start conversations with other users from any page using AxisCare's user-to-user chat feature. To start a conversation with another AxisCare user, click the Chat icon, click New Conversation, then select the person you want to chat with. They will receive the message immediately and will be able to respond to you directly.
In addition to convenience and security, AxisCare Chat also records a permanent record of the conversations between staff and caregivers, allowing auditing to easily take place when there is a need to see what was communicated.
Create a group of caregivers to send a message to, choose whether you would like the message to come from you (private message) or from a team (a group of office admins), and send. The caregivers' responses will go directly to the sender(s), but will not be sent to the other caregivers in the group.
Definition of Terms:
Teams: Groups of office admins that should receive responses from the sent message.
Groups: Groups of caregivers that you are sending messages to.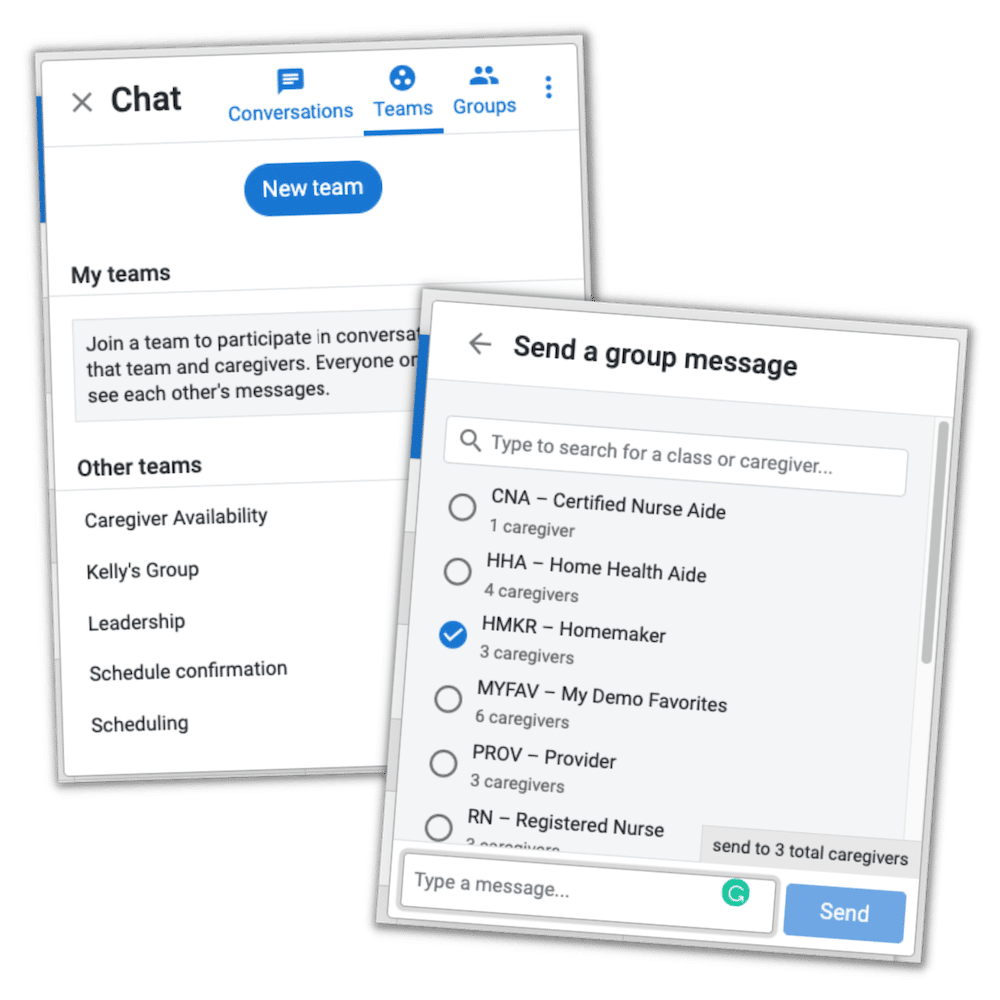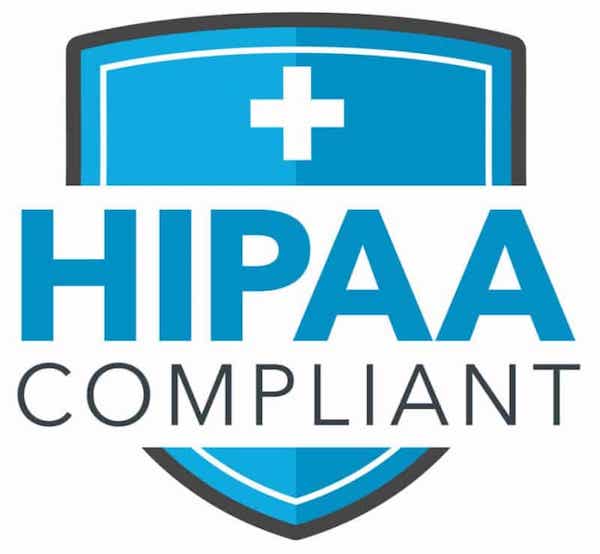 What Makes Caregiver Chat HIPAA Compliant?
All messages are encrypted and require a secure login to view, making AxisCare Chat the home care industry's first HIPAA compliant two-way messaging platform. Caregiver logins are created using a multi-step verification process, ensuring that information is kept secure. This is a great alternative to non-HIPAA compliant forms of communication, such as text messages.
We're confident that once you try AxisCare Home Care Software, you won't go back to the old way of managing your business.
Membership and Franchise Groups We Work With