Home Care Hospitalization Tracking Software
Track + Analyze Hospitalization Data
Document and track hospitalizations, using real data to determine and prove your success at minimizing readmissions – separating you from your competition.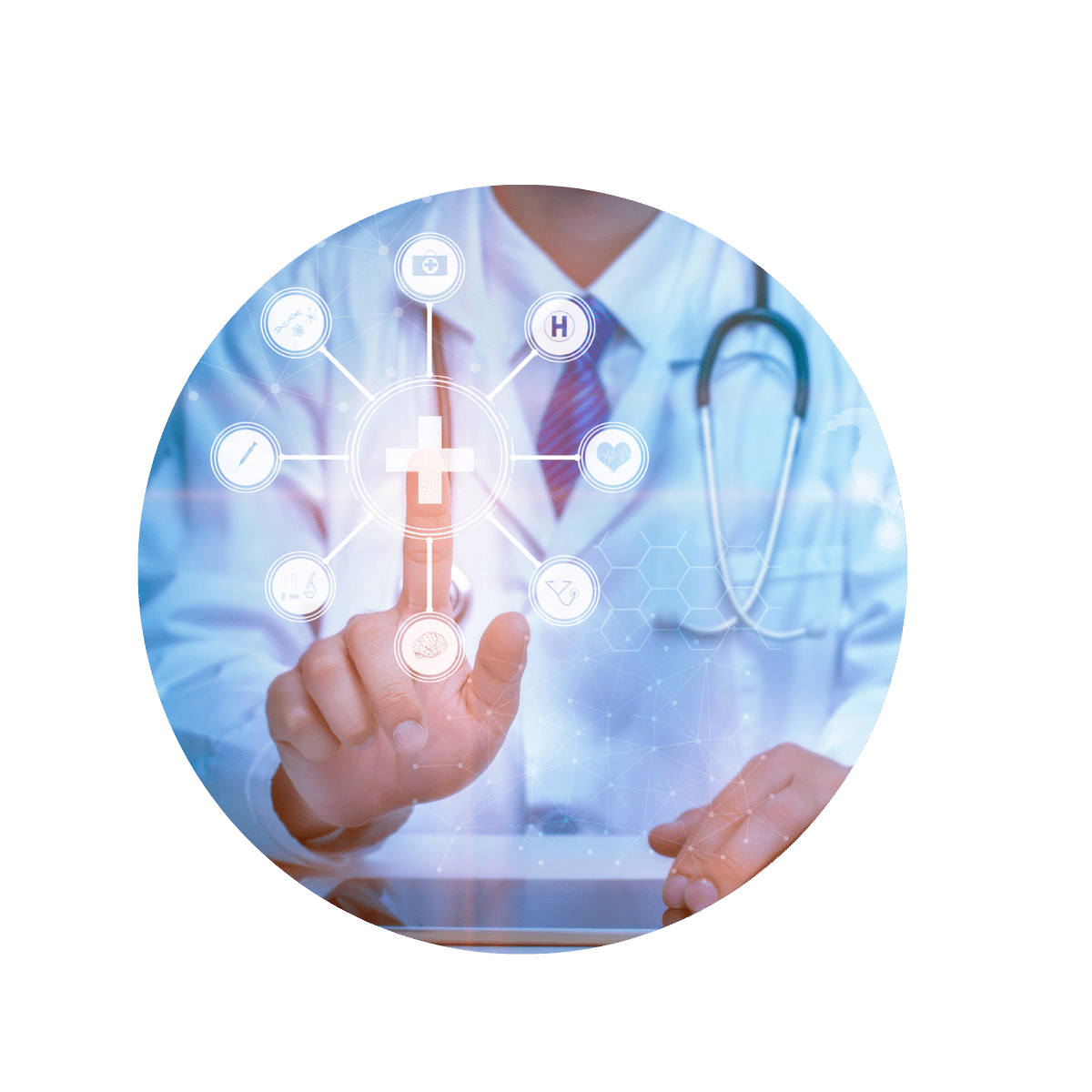 Never Miss a Hospitalization
Industry-Leading Hospitalization Tracking
As hospitals continue to get hit hard with high readmission penalties, they are looking to home care agencies to help them minimize their costs.
AxisCare is leading the way in hospitalization tracking, giving you the tools you need to track every hospitalization, ensuring you have the data you need to prove your success.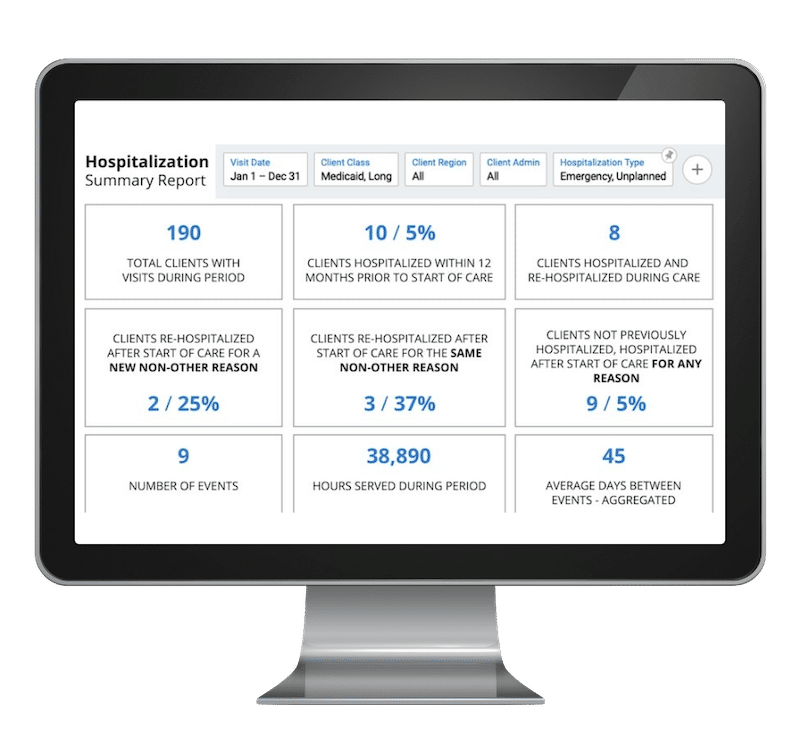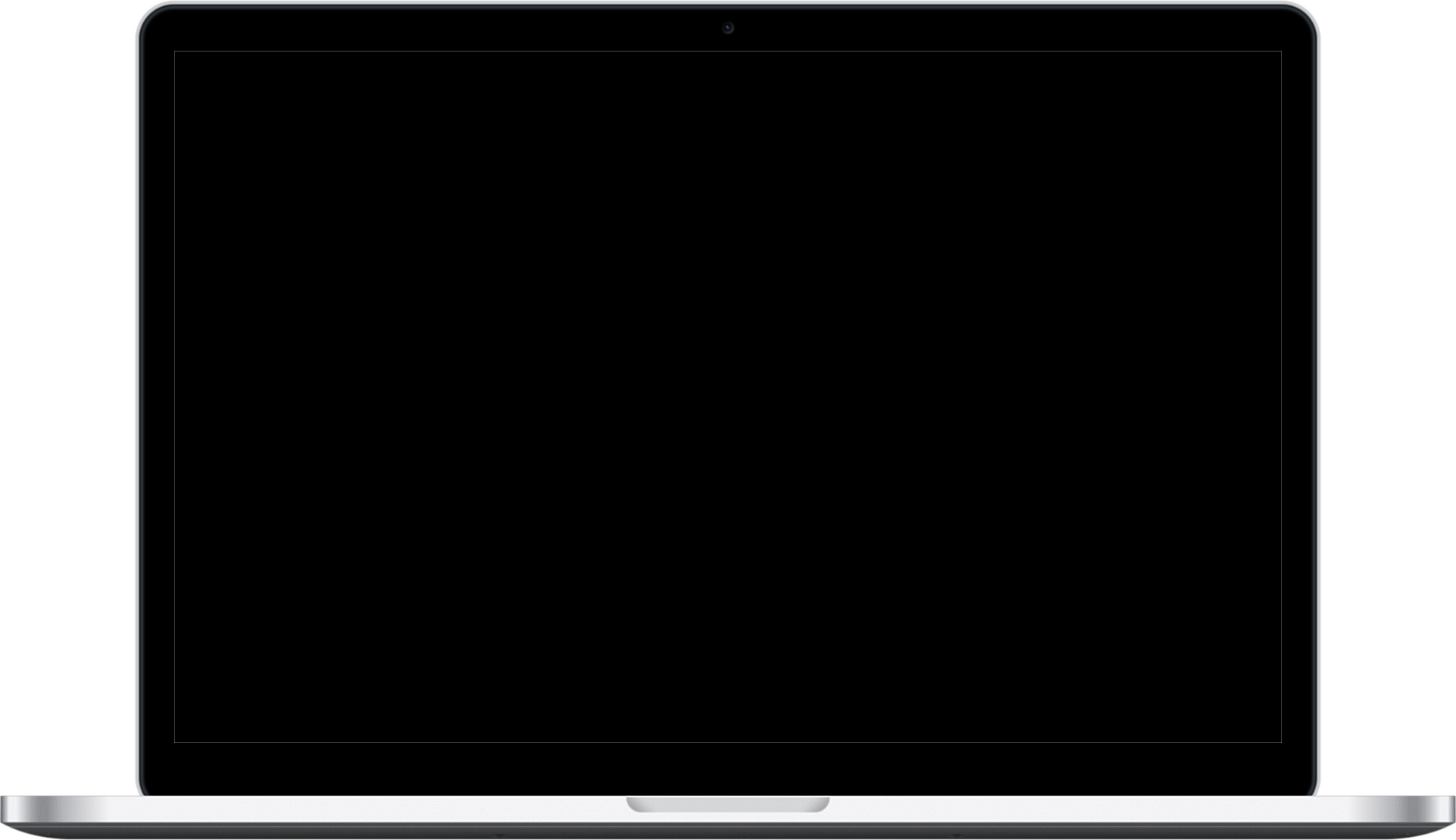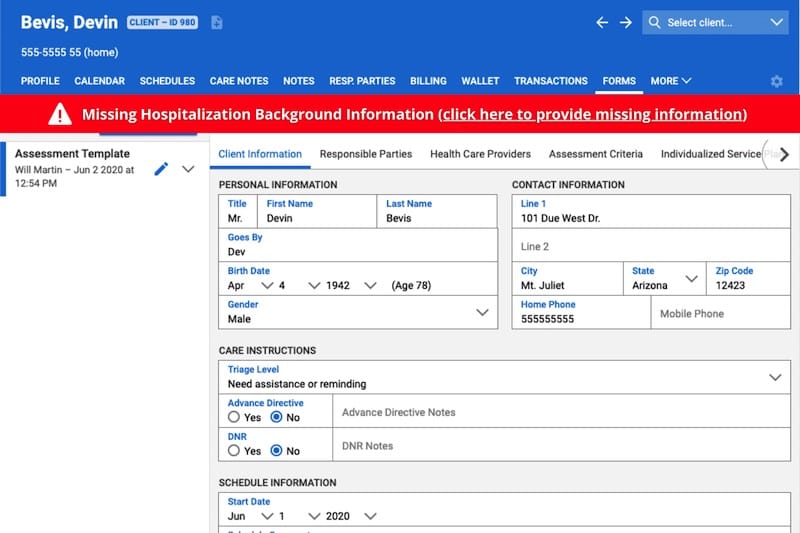 Easily enter past and present hospitalizations, using user permissions to determine who can view and enter information. The system will alert you if there is important information missing.
Use the Hospitalizations Summary Report to see real-time hospitalization data, giving you insight into your readmissions and the most common reasons/conditions associated with them.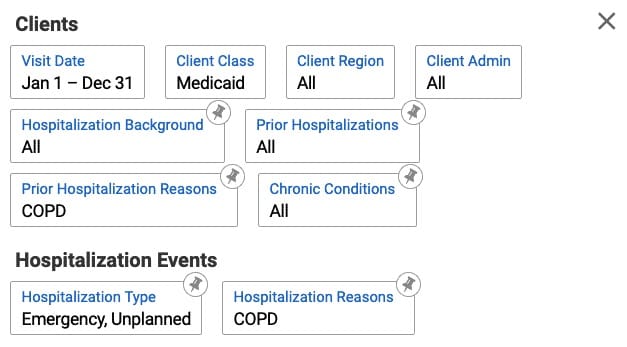 How much money could you save with AxisCare's Hospitalization Tracking?
We're confident that once you try AxisCare Home Care Software, you won't go back to the old way of managing your business.
Membership and Franchise Groups We Work With