In today's competitive hiring market, top talent won't hesitate to look elsewhere if they don't feel welcomed, valued, or engaged at a new job. One way to ensure new employees stay with your team for the long haul is by making each employee feel welcome from the moment they sign their job offer. To achieve this, it's important to have a caregiver orientation checklist in place and follow it closely. Consider the following tips to get started with caregiver onboarding:
Importance of Caregiver Onboarding
When looking to bring on a new caregiver to your agency, it is vital to have a solid foundation in place with an all-encompassing job description so there are no surprises throughout the hiring process. Caregiver job descriptions should clearly outline the responsibilities and expectations of the role.
A caregiver is a necessary part of your agency as they're the "boots on the ground" daily. Caregivers provide direct care to people with limitations such as age, disability, injury, or illness. They assist in daily activities like transportation, medication management, bathing, companionship, and more.
Pre-Arrival Communication
When a candidate first accepts a job offer, they are likely very excited about starting the new role. But this excitement can start to taper off sooner rather than later if your team doesn't keep the new employee engaged leading up to the first day.
One way to keep your new hire excited about starting on your team is to send them a personal note prior to their start date. Another option would be to send a congratulatory email that includes your contact information after their signing in case they have any questions before getting started. These little steps can help boost excitement among new employees and help them start on a motivated, productive foot.
The last thing you want on an employee's first day is to have them show up and feel lost or misled. In some cases, an employee might walk into your office only to find the team forgot he or she was starting that day. To avoid a negative first impression, consider the following: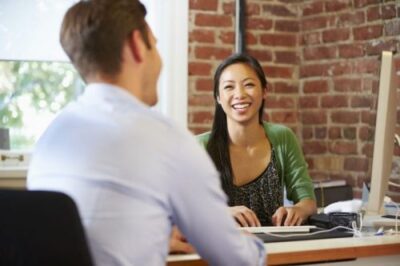 Required documents and paperwork
One step you can take to engage new employees before day one is by sharing caregiver onboarding paperwork digitally. No employee wants to spend their entire first day in an HR office filling out paperwork. Instead, you can share documents such as a benefits for caregivers overview and handbook soon after they sign their offer letter so they can get fully up to speed with onboarding before they begin.
Also, notifying them of necessary documents to bring on day one for HR purposes such as a driver's license, passport, or social security card will ensure they feel prepared when walking through your doors on day one.
Scheduling orientations and trainings
These meetings typically include caregiver orientation to the company, its policies, and procedures, as well as training on essential skills and tasks related to caregiving.
Rather than being unprepared or scrambling to keep new employees occupied during caregiver onboarding, it's important to have a set schedule for their first week on your team. For example, the first day might include a meeting with the HR team to go over benefits in more detail, a meeting with another team member to learn more about the product or services you offer, and a scheduled team lunch to build comradery. By having a structured schedule in place, new employees will feel welcomed and like their time is valued from the moment they walk in the door.
Preparing the care team and environment
Set aside time for your new employee's arrival by introducing them to your team and assigning a mentor or buddy to provide guidance and support throughout their caregiver orientation process and first weeks with your agency.
Company Culture and Values
Caregivers and your scheduling staff are at the heart of your agency's success. Taking the time to walk new hires through your company's mission, vision, and core values is an often missed step in laying a strong foundation for a team to align with its mission each day on the job. When your team is synced on the same guiding principles, it breeds an environment that emphasizes team collaboration and support.
The first day in a new role can tend to be unnerving, but by bridging introductions between new employees and senior staff members, your new hire will have a clear understanding of who to turn to when faced with questions as they navigate their new position.
Meet the team email or video
A quick way to distribute information to your new candidate is to send a brief profile of each team member via email, including their name, position, and a few personal details or interests.
Roles and responsibilities of each team member
By outlining the responsibilities of each team member before they enter the field, new caregivers can better understand how their role fits into the overall care team structure and how they can collaborate effectively.
Encouragement to reach out for support
It can be helpful for new caregivers to know that they have support available and are not alone. By including them in group chats, office communication channels, Facebook groups, and happy hours, it can ease any anxieties they may have and encourage them to seek assistance when facing challenges or have questions.
Knowing the physical workspace
A brief tour of your facilities is a highly recommended step in your onboarding process.
Software and tools used for daily tasks
It is crucial to provide new caregivers with access to company documentation and knowledge bases, as well as training materials and resources for skill development. This will aid them in their initial understanding of their tasks and your company's technology stack.
Explaining training modules or sessions
Providing your new hire with the "lay of the land" and expectations of the training process can be done through a detailed training schedule or agenda, outlining each training module's topics, duration, and objectives.
Assigning a mentor or buddy for new employees
A mentor is an experienced team member who provides guidance, support, and advice to the new caregiver.
Regular check-ins and support
Schedule meetings between the new caregiver and their supervisor, mentor, or designated point of contact.
Creating an Employee Handbook
Your employee handbook should act as a one-stop shop for all of their HR-related questions.
Compliance and safety training
Compliance and safety training familiarizes new caregivers with the necessary industry safety protocols, emergency procedures, and other regulations specific to their role.
Understand protocols and procedures
It is important to carefully review and understand all documentation, record-keeping processes, incident reporting procedures, medication administration guidelines, communication channels, and any other procedures that are relevant to your caregiver's role.
Consider gifting your new employee some branded swag along with company brochures and flyers.
Social events and activities
Ongoing Support and Evaluation
Regular check-ins and feedback
Schedule routine meetings to maintain open lines of communication, offer support, and provide constructive feedback to help caregivers continuously improve their performance.
Setting performance goals, collecting feedback from supervisors, colleagues, and clients, and conducting formal performance reviews are great ways to track employee growth and have a pulse on your company's retention and employee satisfaction.
Caregiver Retention and Development
Professional development and growth opportunities
Ensuring work-life balance and self-care
Recognizing individuals in a meaningful way is important. This can be done through verbal appreciation, written acknowledgments, employee appreciation events, or monetary incentives. Consider asking your employees for their preferred method of recognition.
Take Your Onboarding To The Next Level
If you're managing a home care agency and are looking for a platform built with you and your caregivers in mind, book a demo and allow us to show you how AxisCare can automate your billing, scheduling, and more so you can focus more on hiring top talent and providing even better care.