Electronic Visit Verification

Frequently Asked Questions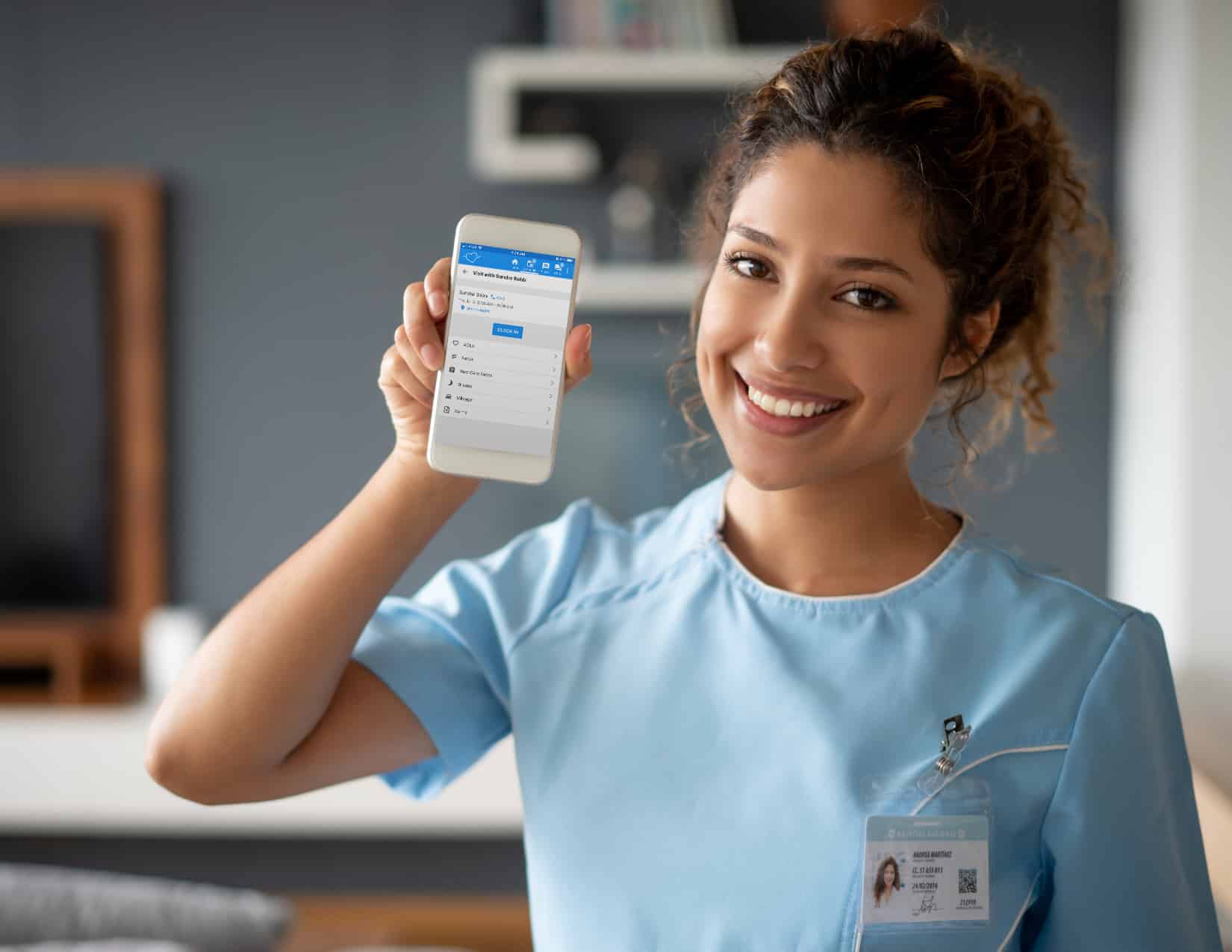 What is Electronic Visit Verification (EVV)?
Electronic Visit Verification (EVV) was implemented to protect payers, home care agencies, and their customers from fraudulent activity.
As of 2020, the use of EVV systems is required for certain personal care services provided to Medicaid beneficiaries under the 21st Century Cures Act. The act requires states to implement an EVV system for these services by January 1, 2020, or risk losing federal reimbursement for them. States that made a "good faith effort" to comply but encountered "unavoidable delays" could request a delay. Home Health Care services were required to comply by January 1, 2023,  
EVV helps to ensure that services provided to Medicaid beneficiaries are accurate and compliant with state and federal regulations, prevent fraud and abuse, and improve the accuracy of billing and claims submitted to Medicaid.
There are a few different ways that EVV systems can work, but most systems involve the use of electronic devices, such as phones or tablets, to record and transmit data about in-home healthcare visits.
Here is a general overview of how an EVV system might work:
The healthcare provider arrives at the patient's home.
The provider uses and electronic device, such as a phone or tablet, to log in to the EVV system and record the start time of the visit. The device may also be used to record the location of the visit, using GPS technology.
The provider cares for the patient and documents the type of services provided an any outcomes of the visit.
When the visit is complete, the provider uses the electronic device to record the end time of the visit and submit the documentation to the EVV system.
The EVV system records the visit information and transmits it to the appropriate state aggregator. The aggregator or the provider sends an associated claim to the appropriate payer for review and payment.  
The payer can review the EVV information to ensure the visit was verified appropriately.  
What types of services can be verified using EVV?
Electronic Visit Verification is a system used to verify that healthcare services, such as those provided by home care agencies, have been delivered as planned (type of service, client receiving the service, location, and caregiver). Some systems that capture EVV data may require the provider to capture other information, such as the outcomes of the visit. EVV is used to help ensure the accuracy and integrity of documentation related to in-home healthcare services, and to help prevent fraud, waste, and abuse in the healthcare system.
What are the benefits of EVV for service providers and clients?
EVV systems are used to verify that home care services have been provided as billed. Solutions that collect EVV data can be used to improve the accuracy and efficiency of service delivery and billing for home care services and can also provide a record of the services provided for both the service provider and the client.
How does EVV help to prevent fraud and abuse in Medicaid?
EVV helps to prevent fraud and abuse by ensuring that the care being provided is actually being delivered as reported. It allows for real-time tracking of services rendered, making it easier to detect any discrepancies or inconsistencies.
How does EVV help to improve the accuracy of claims submitted to Medicaid?
EVV helps to improve the accuracy of claims by providing an efficient and accurate way to capture time and location, which ensures that agencies are billing for the correct services for visits with confirmed time and location, reducing fraud, errors and overbilling, which can ultimately lead to cost savings for Medicaid.
What are some of the benefits of using EVV for home care agencies?
Benefits of using EVV for home care agencies include improved accuracy of claims, improved compliance with regulations, improved quality of care provided to beneficiaries, and reduction of fraud and abuse.
Is your state in the process of choosing an EVV vendor?
Is your state letting you choose your EVV vendor (as long as it meets certain requirements)?
My state has mandated a specific EVV vendor/aggregator. Can I still use AxisCare?
The answer to this question depends largely on which EVV model your state has chosen.
If your state is following an open model, the solution that your state is communicating is one that you could choose. However, you could also choose to use AxisCare as our system can submit the required EVV data on your behalf.
If your state is one of the seven states following a closed model, your organization must use the state mandated system to collect the EVV data.  However, you may choose to use AxisCare alongside the state mandated system due to the many advantages of our platform (powerful scheduling, client management, custom forms, custom reports, BI, caregiver utilization/retention, notifications/communication, HR compliance, Medicaid billing, ease of use, and so much more – contact us today to schedule a live demo.). If you choose to use both, you will still be required to collect EVV data for the required services using the state mandated system. 
We would encourage all providers in these closed states to communicate to the state the challenges with the mandated system and your desire to be able to choose a system that best meets your needs.
Which EVV Vendors/Aggregators does AxisCare work with?