Considering all the home care tools that exist today—two decades into the 21st century—it's not surprising that the best fall within the frame of technology.
With its pervasiveness and boundless efficiency, technology is a business's best friend. Its breadth and acuity help manage all aspects of the home care world, leaving agencies that haven't committed to it at a loss.
For a successful and profitable 2021, here are 6 technological tools to immediately pull out of your tool bag and sharpen:
1. An Effective Website with High Page Rankings
Online presence is the contemporary key to branding, advertising, and visibility; and this holds true for Home Care agencies.
It's important to note that a great website goes beyond "good looks." Your website has to rank high in searches.
Keeping your site on top of the internet heap is a process your business has to work diligently to maintain—whether you rely on a web developer or manage your website on your own.
Google, for example, is changing its metrics to focus on Core Web Vitals. These contain three preferred criteria for good page rankings: webpage speed, interactivity, and consistent visual loading. These prioritize user experience, which is a tactic businesses can use to their advantage.
Imagine caregivers searching for work, with a multitude of companies to choose from. They may not get a good impression of a company with web pages that take a long time to load and interact with. While the formatting keeps loading and changing, they'll quickly get frustrated and apply for work elsewhere.
This means that every page on your site needs to be tested for web performance optimization (WPO). There are plenty of tools to help determine and problem-solve trouble areas. If a webpage works fast and fluidly, you can be sure it will rank higher.
Search engine optimization (SEO) remains equally important, too. This includes the intentional use of keywords and quality content writing. Content that is fresh and applicable will also rank higher in searches and earn you more caregivers and clients.
It may not feel like home care belongs in the business of technical web coding, but like all businesses today, it has to be.
While WPO and SEO attract new customers, quality marketing software can be working alongside them to organize and further increase sales.
A one-stop-shop that consolidates your marketing, whether it's a record of your cold calls, lead capturing, or referral tracking makes business run more smoothly.
You can keep conversations and actions up-to-date to ensure that no employee is repeating or wasting sales efforts. This saves time for your team and keeps everyone up on the same page.
If you recently decided to advertise your home care business at the local hospital or nursing home, for example, you can record how much money was spent on posters, flyers, and other materials. You can add the level of response it garnered, whether that's potential clients for follow-up or clients you outright earned.
These marketing tools easily keep your target market and demographics in one place to be studied and gauged. For efficiency in sales and organization, they're simply indispensable.
3. Reliable and Compliant Scheduling/Management Software
Mass-scale scheduling can be complex. For most agencies, it has become impractical, if not even impossible to manage without automation.
That's why management software has become so reliable in the home care landscape. It exists to facilitate the scheduling between clients and caregivers and accommodate shift changes and coverages. Clients don't have to suffer a lack of home care due to absences or miscommunications, and caregivers feel more flexible in their work.
In addition, scheduling software is essential for electronic visit verification (EVV Compliance).
Though required by law, EVV Compliance is practical from a business point of view. Software that can physically track a caregiver's location while documenting their notes and time-on-site helps keep them accountable. It ensures quality care for clients as well as the safety of the caregivers themselves.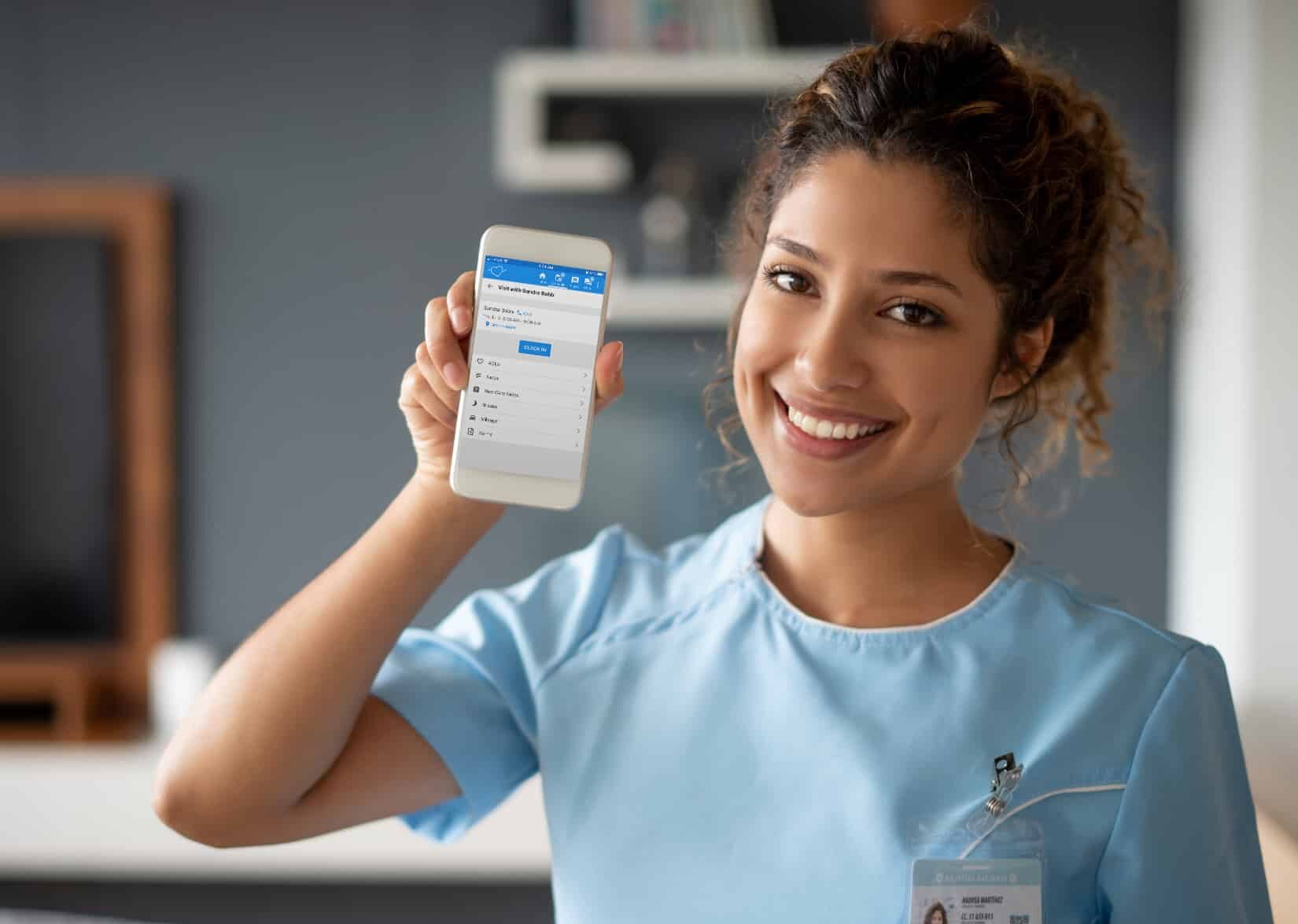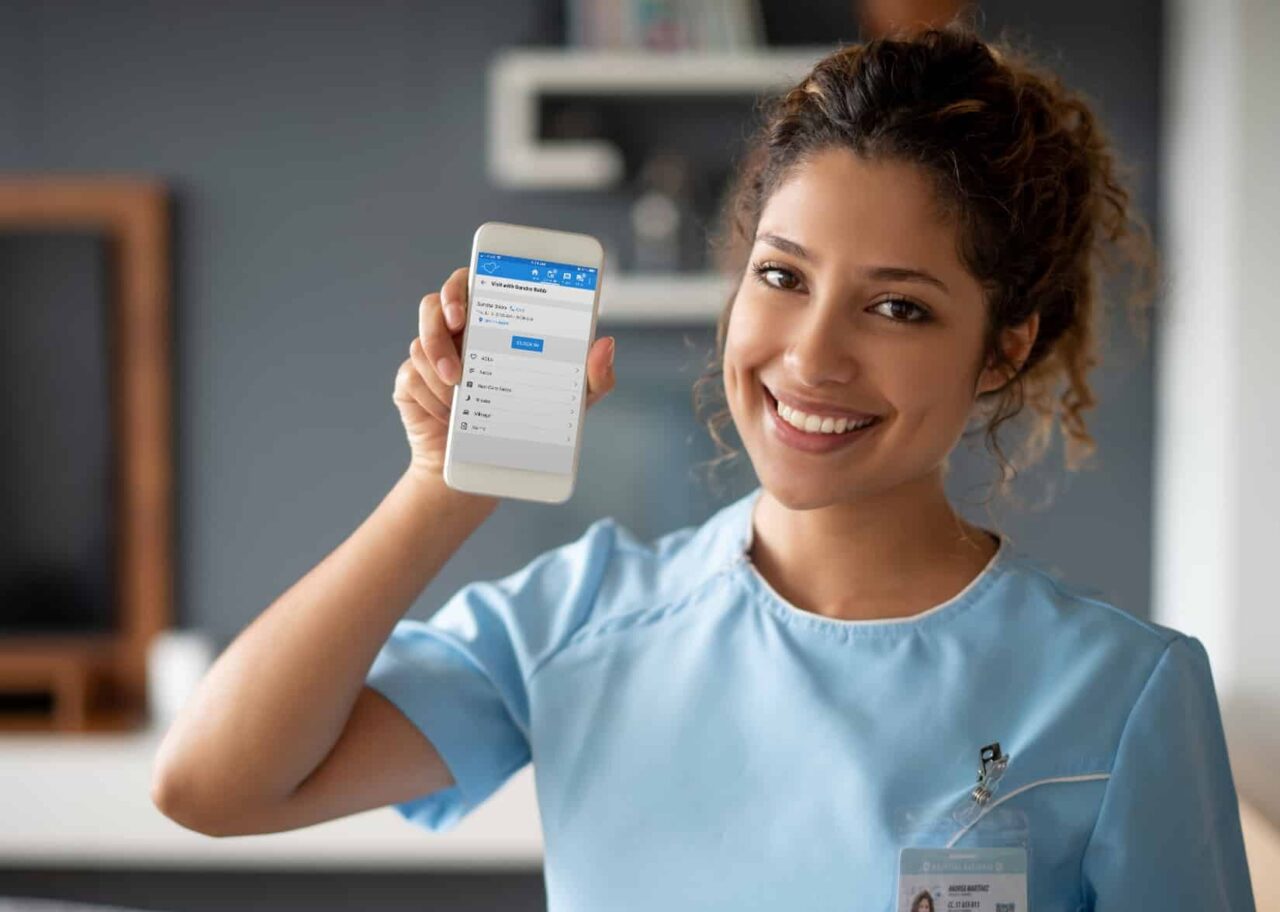 It's crucial not to put your business at risk with faulty EVV accounting. And without technology, it's simply impossible to guarantee time and location accuracy.
» AxisCare provides agencies with an all-in-one EVV, scheduling, and management solution. Schedule a demo today to see our award-winning platform in action!
4. Business Intelligence (Data-Driven Decisions)
With BI software, you can collect, streamline, and analyze all of your data to make better, more informed decisions.
According to TechnologyAdvice:
"To make informed choices, businesses need to base their decisions on evidence. The mountains of data that businesses and their customers produce contain evidence of purchasing patterns and market trends."
A home care agency without business intelligence could be missing out on a great deal of information. It will be competing against other agencies with computer-driven data analytics less flawed by human error. It has come to dominate the business landscape as much as any other software.
5. Billing + Payment Processing Software
With all of the advantages that consolidated billing offers, there is no longer an excuse for invoice mishaps or payment delays.
Business owners often feel frustrated with time-consuming billing tasks and slow client payments. Plus, inconsistent billing sends the wrong message to clients. It appears disorganized, creating unnecessary confusion and irritation for already struggling, elderly, clients.
Agencies need a way to ensure their billing processes are smooth and reliable and keep their cash flow healthy.
Software like AxisCare Bill & Collect expedites smooth transactions, helping agencies get paid FASTER.
Payment information and billing history for each client is kept safe and secure in one system. It's possible to add scheduled, automated payments with immediate receipts and accommodate next-day funding. It's also possible to sync payment transitions with QuickBooks.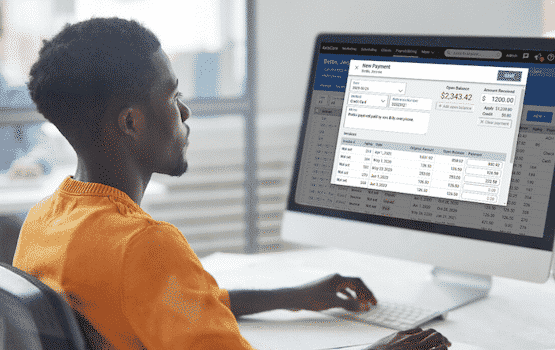 6. Applicant Tracking/Hiring Software
You're in the business of consistently finding quality caregivers. But regardless, you can say goodbye to costly recruiters thanks to Applicant Tracking Software (ATS).
ATS not only eliminates the middleman but improves the entire hiring process.
According to Home Care Pulse: "ATS systems can help improve caregiver recruitment by lowering the cost-per-hire and increasing an agency's pipeline of applicants."
AxisCare has integrated with one of the top ATS specialists, Hireology, to assist recently hired caregivers with fast and efficient scheduling. Caregivers, or potential candidates, will be keen to know how interconnected these processes can be.
ATS software also includes helpful background checks. ClearStar, which also integrates directly with AxisCare, offers you the chance to, "Recruit, screen, onboard, schedule, and bill, all from one platform."
While recruitment is essential, Caregiver Training Platforms like CareAcademy, IntheKnow, and Nevvon take the next step by training and further educating candidates.
As one of the fastest growing industries, home care is ready for the limelight. The long term care of your clients—and your agency's survival—depend on the investments and tactics you choose today.