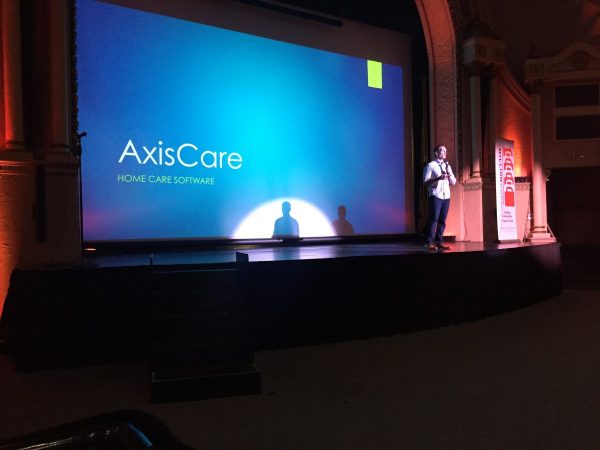 This morning, AxisCare President Todd Allen was chosen to present at 1 Million Cups Waco! Every Wednesday morning, Wacoans get together at the historic Hippodrome Theatre to hear how local small businesses are working within the community.
TRAINING HOURS PROVIDED
                            3,500+
STATES SERVED                         50
COUNTRIES SERVED                  7
FACILITATED VISITS.             100,000+
Phone                                         (800) 930-7201
Email                                   sales@axiscare.com
After his presentation on AxisCare, Todd was asked about how our business can help impact home care agency owners, the clients they serve and the Waco community. Our goals of empowering agency owners to provide best in class care to their clients and hiring local Waco talent fit right in with the goals of the 1MC group.
We love that 1 Million Cups is focused on connecting entrepreneurs to help solve problems and grow with their support. We're excited to support and encourage other local businesses at the meetings to come.
We're thrilled that 1MC hosted us this morning and we look forward to being back in the future!
We're confident that once you try AxisCare Home Care Software, you won't go back to the old way of managing your business.