Sydney Garsee | Marketing Director, AxisCare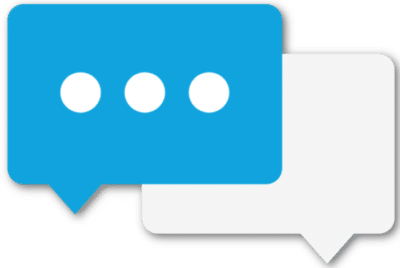 You just moved into a new house and you need to get your carpets deep cleaned. So you pull out your phone and do a quick Google search: "Carpet cleaners near me". Instantly, over 20 results pop up. As you search through the list, you focus in on the 4-5 companies that have 4 to 5 star ratings. After narrowing down your search, you check out the written reviews to see which company will be the best fit for you.
Do client reviews matter? The short answer is YES. 
Most of us base our decisions on what past or present clients have to say, whether it be which new restaurant we are going to try or which home care agency we are going to entrust the care of our loved one to. We find this feedback in places such as Google, Facebook, Yelp, etc… But just how much does their feedback dictate our decision on whether or not we are going to visit that restaurant, go with that cleaning company, or choose that home care agency?
Here are 5 reasons why your clients' reviews matter and just how much they affect your prospective clients' decision.
Let's start with some hard stats.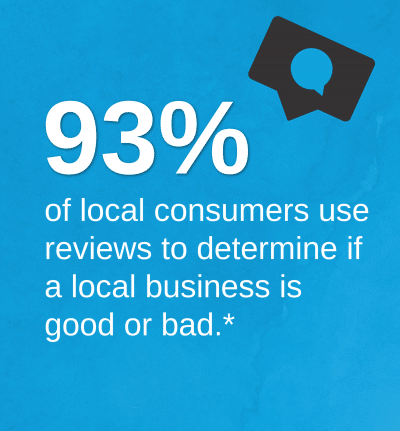 The home care industry is all about trust. Families searching for a home care agency are making an incredibly important and delicate decision – who can they fully trust to take the best possible care of their loved one?
They will perform extensive research to determine whether or not agencies have proven to be upstanding and trust worthy. Where will they go first? Google, Yelp, and Social Media. Online reviews are one of the main tools your agency can use to build trust. Potential clients will naturally gravitate toward your agency if you have extensive positive reviews.
Positive client reviews can greatly impact the growth of your agency. The more clients you satisfy, the more will choose your agency. For families, positive reviews are a vote of confidence that your agency will truly offer what it promises, making them more confident in their decision. You are building trust from the start.
Can you see the pattern here? A family is searching for care for their loved one. They read your reviews and give you a call. They choose your agency. They are wow-ed by your agency and leave you a raving review. They tell their friends about your incredible care and their friends start doing their own research for their loved one. They read your reviews and give you a call. They choose your agency. 
Increasing your positive reviews is a sure-fire way to built trust right out of the gate and boost your incoming leads.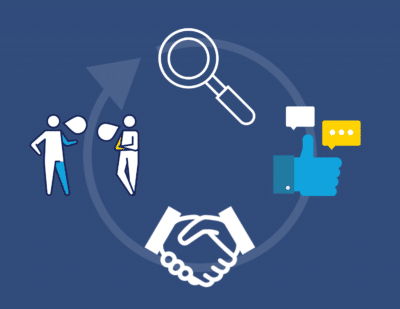 4. Improved Search Ranking
Google reviews can help improve your search ranking in a couple ways.
Google looks for certain signals when determining whether or not a business is worth a good ranking. For example, Google sees links to your website from outside sources as vote of credibility and rewards you with better rankings. Reviews work very similarly. Whether they are positive or negative, reviews tell Google that your business is a real operational business and that people are interacting with it and helping others make a buying decision. This results in improved visibility for your Google listing.
Positive reviews improve your click-through rate, also leading to improved SEO. If a high percentage of searches result in click-throughs to your website, Google notices and rewards you with increased rankings. Positive reviews and a 4.5 – 5 star rating will improve the chances of searches choosing your website.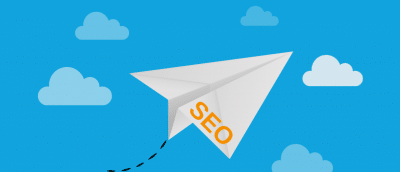 5. Reviews help improve client retention
As a business owner, any insights you have into your clients' experience with your agency is extremely helpful in determining whether or not your clients are satisfied with your services and finding ways that you can improve. By asking for reviews often, you are able to keep up with client satisfaction, allowing you to constantly make changes that will increase your client retention.  
When a client leaves a negative review, you have the opportunity to address the issue and find a solution quickly. This will help you win back the trust of your client in addition to showing potential clients that you are passionate about addressing your clients' concerns.
Generating Client Reviews
Now that we have addressed a handful of reasons why reviews matter to your agency, let's talk about a few ways that you can generate more client reviews. 
Make sure your business is claimed and listed on Yelp, Facebook, and Google with accurate information and images. This will also help improve your website's SEO.
Ask! Did you know that 7 out of 10 consumers will write a review for a business if asked? Although some reviews will happen organically, being on the lookout for review opportunities is key. If you receive positive feedback from a client or a family member that is very happy with your services, ask them to write a review on Google, Yelp, or Facebook (and any other lead generation sites you are using). Make it easy for them by providing a link to leave a review and keep in mind that not all clients may leave a positive review, so be ready to respond to any negative reviews as quickly as possible.
More Resources on how to generate more client reviews:
There are numerous factors that affect the likelihood of buyers choosing your home care agency instead of your competition, however, few are quite as effective as honest reviews from your customers. Build credibility for your agency by having an ongoing strategy for gathering client reviews.