State-of-the-Art Home Care Software Provides One of the Country's Largest Independently Owned Home Care Agencies with Industry Leading Platform Built by Veteran Agency Owners
Phone               (800) 930-7201
Email        sales@axiscare.com
WACO, Texas, June 11, 2019 — Family Resource Home Care, the leading provider of home care services in the Pacific Northwest, has chosen AxisCare Home Care Software as their point of care software across all locations. After more than a year of vetting several candidates, lengthy product demos and even piloting different products, FRHC leadership signed with AxisCare in April in order to increase back-office efficiency and ultimately provide higher quality care.
"As one of the country's largest independently owned home care agencies, we were seeking a partner who was sophisticated enough to manage our complex business now while also being primed to scale alongside us in the future," said Jeff Wiberg, CEO of Family Resource Home Care. "AxisCare's solution addresses all of the key areas of business operations, all the way from marketing through scheduling, making it the ideal choice for our team. We appreciate the software's clean user interface, customization capacity and their team's receptiveness to our feedback."
Todd Allen, AxisCare's CEO said, "When we started talking with Family Resource in early 2018, it was clear from the beginning their leadership team was of the highest caliber and were acutely aware of what it takes to thrive in the competitive home care space. When Jeff and his team selected AxisCare we were not only thrilled to provide them with cutting edge scheduling and point of care software, but also to learn from them to enhance AxisCare's platform. Their knowledge of the industry is second to none."
Family Resource has already begun launching the AxisCare platform in one location and will roll it out to their remaining locations in late summer.
About Family Resource Home Care
Family Resource Home Care is the largest independent provider of home care services based in the Pacific Northwest and one of the largest in the United States. The company focuses on empowering clients to continue living at home by providing home care services such as bathing, dressing, medication assistance, meal planning and preparation, companion care, as well as specialized care for clients facing dementia and Alzheimer's Disease and end-of-life, transitional and respite care. The company is headquartered in Liberty Lake, WA, and has field offices in Arlington, Bellevue, Kennewick, Liberty Lake, Seattle, Spokane and Tacoma in Washington State, and Boise and Moscow, Idaho. More information at http://www.familyresourcehomecare.com.
About AxisCare Home Care Software
AxisCare is a web-based scheduling platform for the home care industry, deployed in all 50 states and 6 countries. Specializing in scheduling, marketing, billing & payroll, EVV and more – they offer an affordable, easy-to-use platform for home care agencies, from startups to enterprise-level as well as independent and franchise agencies.
Recently given the industry's top award for ease of use, overall performance and customer service, AxisCare's mission is to transform home operations, and empower agencies to provide better care. For more information about AxisCare, please visit https://axiscare.com or email sales@axiscare.com.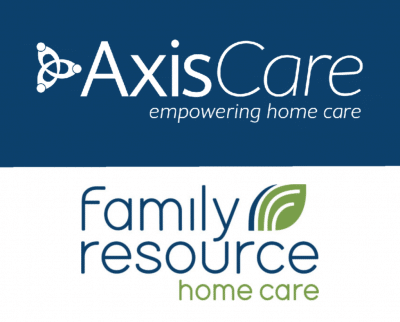 We're confident that once you try AxisCare Home Care Software, you won't go back to the old way of managing your business.