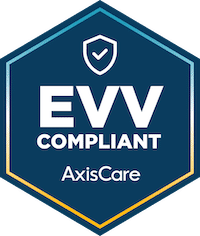 New Jersey's Trusted EVV + Medicaid Solution
We've Done the Hard Work For You
Our easy-to-use, all-in-one home care software meets New Jersey's Medicaid Billing + EVV compliance needs, saving you hours of billing time and giving you peace of mind that your business is compliant and running efficiently, from field to office.
Keeping Your New Jersey Agency EVV Compliant
AxisCare integrates with New Jersey's EVV aggregators, HHAeXchange and CareBridge, allowing agencies to easily pass visit information directly from AxisCare to HHAeXchange or CareBridge.
Our user-friendly mobile app, AxisCare Mobile, captures all visit information required by the state, including:
The type of service performed
The individual receiving the service
The date of the service
The location of service delivery
The individual providing the service
The time the service begins and ends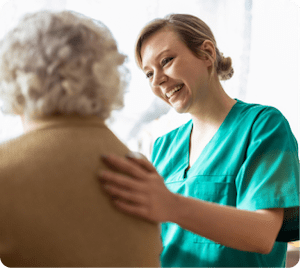 As a company, it is our priority to be experts in home care. Our dedicated team of Medicaid experts understands New Jersey's complex rules and regulations and is ready to support you every step of the way.
Speak to a Home Care Expert
Simply fill out the form below to help us understand your unique business needs and one of our home care experts will show you how AxisCare can help you simplify your compliance and streamline your processes.
Users Rate AxisCare #1 for Customer Satisfaction
AxisCare has been named a Leader in Home Care Software by G2, coming out as #1 for customer satisfaction, showing our emphasis on placing our customers first in everything that we do.