Award Winning Customer Support
Knowing your name is just the beginning.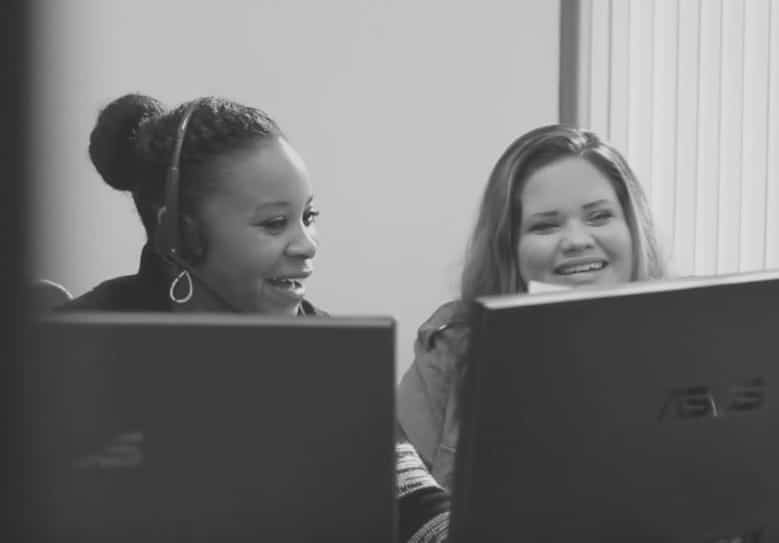 Daysha and Tera
AxisCare Support Representatives
Since 2017 and 2015
From Recruiting Clients To Billing Them
You can expect to receive
unbeatable customer service

from the moment you come on board. We consider customer support to be more than simply teaching you how to use the system and answering your questions.

Our support team is passionate about home care and

partners with you

to see your agency thrive.
"Their Customer Support team is fantastic. They remember who we are, where we are, what we do, and what we need."
"The company is committed to pushing out improvements and does so by listening to their customers."
"Customer Service is sensational. One Sunday, I made a mistake and didn't know how to correct it. I emailed customer support figuring I would get help Monday – but 15 minutes later I got an email with my answer! This is how customer service is all the time."
"The customer support is amazing – Quick response to even the simplest problem."
"The customer support ladies are wonderful, friendly and always eager to help. They listen to our issues and try to adapt the software to meet our needs."
"Support is excellent. Support team is very knowledgeable and willing to assist until the issue is solved."
"I always feel as it's important to them that my concerns are resolved, rather than I am a bother."
We're confident that once you try AxisCare Home Care Software, you won't go back to the old way of managing your business.
Membership and Franchise Groups We Work With