Caregivers are an essential part of your home care agency, so it's important to make them feel valued. Their jobs are rewarding, yet can be extremely stressful. The holidays are the perfect time to show them how important they are to your agency as well as to your clients and their families.
The following are some ways to make your caregivers feel valued this holiday season:
Caregivers probably have few chances to get to know their co-workers, so why not host a holiday home care agency party to help everyone relax and socialize? Depending on your budget, you could hold your party at a restaurant or make it a potluck where everyone brings their favorite dish to share. Let your caregivers know how much you appreciate them while you're at the get-together, but leave other work talk behind.
Small gift cards from coffee shops can be a nice treat for caregivers to receive and will make them feel valued. The same is true of gas gift cards, since caregivers drive to their clients' homes. If you have too many caregivers to give each a gift card, have a drawing at a company meeting or party to award several larger gift cards.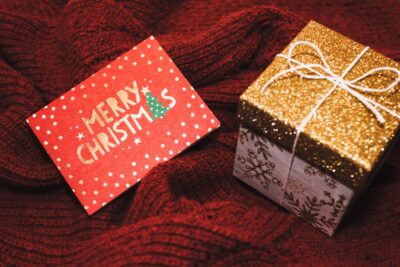 Present Christmas Bonuses
Money can be tight for caregivers this time of year as they struggle to balance their regular bills while buying presents for everyone on their lists. Give caregivers a holiday bonus to help, and they're sure to feel grateful and realize that your company appreciates the work they do.
If you can schedule around it, giving caregivers a day off with pay – even if it has to wait until the beginning of the new year – is a wonderful treat that lets them spend the time as they want to. You'll need to make sure their clients' needs are covered during this time so your caregivers can relax, spend time with their families, go on a day trip, or spend their day off in other ways.
Write a personal note to caregivers to thank them for their contributions to the agency as well to their clients and their families during the past year. Your caregivers' clients or their families can also pen notes that talk about what the care they've received has meant to them. This helps caregivers realize that their work is appreciated and makes a difference in people's lives.
Make Time for Volunteering
Allow groups of your caregivers to take a day off and volunteer in their community. Your agency can help build a Habitat for Humanity home, collect Toys for Tots, or support another charity as your caregivers bond with one another and feel good as they help make the season brighter for clients and themselves.

Turnover and burnout among caregivers is common, so it's important to make them feel valued, especially over the busy holiday season. By following one or more of the preceding tips, your home care agency can help them know that their work is essential and very much appreciated!