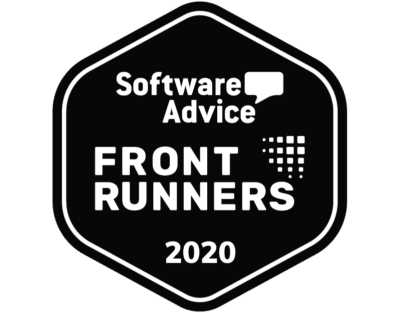 "We are honored to be named FrontRunner in the Home Health Software Category. Our clients' feedback is critical to our business – not only to help others in their buying decision but also to help us customize the software according to our customers' needs," says Todd Allen, CEO of AxisCare.

"One of our core values is Unmatched Customer Service, and to be named FrontRunner is both confirmation to that pursuit and a great accomplishment for our Customer Support team."
AxisCare's home care platform empowers agencies to manage all aspects of their operations, remotely and paperless, with state-of-the-art scheduling, HR and financial reporting, caregiver GPS mobile app, built-in legal forms, client management and more. Their newest feature, CareVision, helps agencies fight the spread of COVID-19 by asking caregivers customized questions at clock-in and clock-out, providing real-time point-of-care visibility.
FrontRunners is published on Software Advice, the leading online service for businesses navigating the software selection process. FrontRunners evaluates verified end-user reviews and product data, positioning the top scoring products based on Usability and Customer Satisfaction ratings for small businesses.
FrontRunners constitute the subjective opinions of individual end-user reviews, ratings, and data applied against a documented methodology; they neither represent the views of, nor constitute an endorsement by, Software Advice or its affiliates.
About AxisCare Home Care Software
AxisCare's agency management software is a back-office and point of care solution for non-medical agencies in all 50 states and 6 countries. Specializing in Private Pay, Medicaid and other 3rd-party payers, AxisCare's platform helps agencies, from startup to enterprise, stay compliant, cash-flow healthy, and ahead of their competition with built-in marketing and CRM tools. Recently given the industry's top award for ease of use, overall performance and customer service, AxisCare's mission is to transform home operations, empowering agencies to provide better care. For more information about AxisCare, please visit axiscare.com or email sales@axiscare.com.
About Software Advice
Software Advice is the leading online service for businesses navigating the software selection process. Advisors provide free, personalized software recommendations, helping companies of all sizes find products that meet their business needs. Software Advice also features objective research by industry experts and reviews from validated users, saving buyers time and resources. Software Advice is a Gartner company. For more information, visit softwareadvice.com.