Todd Allen, CEO & Co-owner of AxisCare Home Care Software, works directly with the CTO/COO to design AxisCare's software roadmap and innovation path and is the sales and marketing force behind the company. His ability to recruit and retain top talent to lead the company's various divisions has helped catapult AxisCare to the front of the line in the Home Care software space. Todd's vision to empower home care agencies by transforming their operations through elegant software has been at the center of everything they do.
When Todd and the Co-Founders of AxisCare noticed a solution gap in the home care software market, they set out to design a user-friendly system that also delivered marketing & CRM features. After rolling it out to their own agencies and proving the concept, Todd came on board as an investor and to take over as CEO in order to take AxisCare to the market in earnest. Since 2012, AxisCare has delivered the first user-friendly GPS mobile app for caregivers to log their activities at the point of care, provided interoperability with other industry solution providers for an integrated experience, and combined an intuitive software experience with the industry's best customer service.
From the onset, AxisCare quickly realized no two agencies are alike. The notion of 'One Size Fits All' in the home care software market was debunked early on, given the nuanced nature agencies provide care in their individual ways in their specific locales. Todd and his team developed a software model that is flexible to the needs of individual agencies in every state (and abroad) while simultaneously providing best practice workflows, HIPAA compliance, and a solid infrastructure that is trusted by some of the largest agencies in the country as well as startup agencies. Two examples of this are AxisCare's responses to the 21st Century Cures Act and COVID-19. The company has worked to identify and develop state-specific EVV (Electronic Visit Verification) requirements in order to help keep agencies compliant and efficient, and they partnered with a national employment law firm to develop a pre-visit COVID screening through their caregiver mobile app.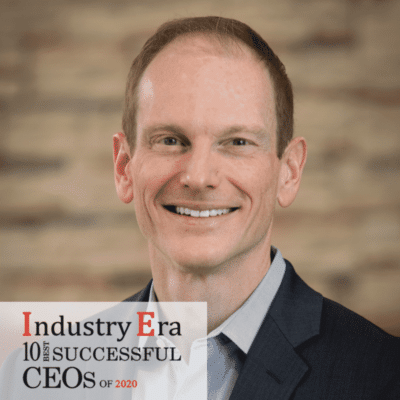 Today, AxisCare Mobile is the easiest way for Caregivers to manage visits with clients. AxisCare Mobile, their state-of-the-art GPS caregiver mobile app, is a user-friendly and HIPAA compliant EVV solution for monitoring care and maintaining point-of-care visibility. To date, AxisCare Mobile has helped manage over 9 million visits across every state in the U.S. as well as Canada, UK, and Australia. The app helps agencies reduce fraud and stay connected to their staff using GPS by tracking and restricting where caregivers can clock in and out as well as perform their ADL's by creating a virtual GEO-fence around their clients' locations.

In one instance, Jacob Buffington, the Owner/Director of Visiting Angels in Athens, Georgia, a home care agency providing non-medical care to seniors, used AxisCare to transform his business. Jacob and his team used paper for all forms, from client enrollment forms to legal forms. Realizing that this process was cumbersome and time-consuming, they needed a better way to reduce time wasted on and off the field. They began using AxisCare's Custom Forms Builder and transformed their operations, saving $10,000+ in annual operating costs and 1.75 hours per client enrollment, all while maintaining 100% audit compliance.
According to Todd, their biggest achievement has been customer satisfaction.
"I know this doesn't seem like a revolutionary concept, but the fact that we've reached the highest Customer Satisfaction rating in our industry is our biggest achievement in the Home Care industry," he explains. "Secondary to that is the fact that our software development efforts are all determined by home care agencies. Our roadmap is user-driven, meaning our clients decide how the software should be enhanced. Because of these two initiatives, agencies are ultimately able to provide better care to seniors because they're not worried about their software."
In the days to come, AxisCare will soon be launching its industry-leading Business Intelligence Tool, enhanced integrations with other industry service providers, EVV enhancements to help more states with their billing, and an admin mobile app for agency owners for an even easier mobile experience.
Read the Original post HERE.