Powerful Recruiting Technology Meets State-of-the-Art Home Care Software
We are excited to announce our partnership with Hireology. Our partnership will allow home care providers to reduce friction during the recruiting process by seamlessly and securely transferring new hire data from Hireology directly into AxisCare.
Hireology is an all-in-one hiring and talent management platform designed to help businesses centralize their hiring process to save time and build their best team. Their robust recruitment CRM equips businesses with the skills and technology needed to manage the full employee lifecycle – from hire to retire – in one seamless platform. With focused expertise across several industries – including retail automotive, healthcare and professional and consumer services – more than 6,500 businesses today trust Hireology to help build great teams, lift customer service and drive profitability. 
Hireology is dedicated to helping businesses
ATTRACT – Build their brand and develop their recruitment strategy across multiple channels to fill open roles – including search, job boards, programmatic and your career site to funnel applicants right to them.
HIRE – Build strong relationships with candidates and hire your best team using state-of-the-art candidate screening, communication, and verification.
INTEGRATE – Empower new hires to onboard and get up-to-speed quickly with seamless integrations from their recruitment CRM platform to other HR systems.
GAIN INSIGHTS – Get visibility into each stage of the recruitment and hiring process with our intuitive analytics.
Our partnership provides a seamless technology experience. By integrating AxisCare with Hireology, home care agencies can increase quality caregiver applications by 10x and boost caregiver satisfaction using state-of-the-art recruiting, scheduling and management software.
"Our partnership with AxisCare brings together the best recruitment CRM and scheduling platforms in the home care space," said Adam Robinson, CEO of Hireology. "With this new integration, we are excited to help agencies increase quality caregiver applications and boost caregiver satisfaction with more efficient scheduling post-hire."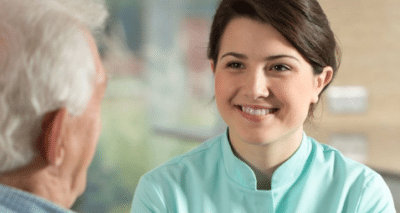 Interested in learning more about Hireology and how our partnership can bring your caregiver recruiting to the next level? Learn more HERE!